CentralSA
NC Premier refutes rape allegations
─── KATLEHO MORAPELA 13:10 Thu, 05 Sep 2019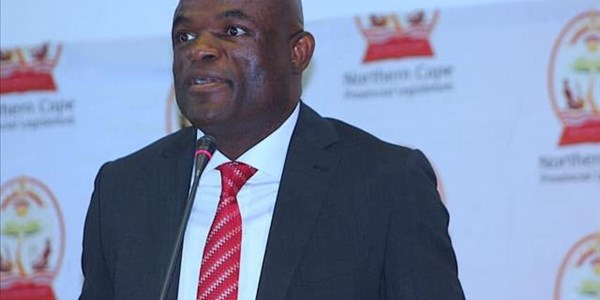 Northern Cape Premier and ANC Chairperson, Zamani Saul, says he is unfazed and remains focused on the task at hand.
This, after he was placed at the centre of rape allegations by the @Dbn_Survivors Twitter handle which purports to expose alleged perpetrators of Gender Based Violence (GBV).
Saul has rubbished claims that he raped a woman and reported the Twitter handle, which published these allegations to the police.
He has further went on his personal Twitter Page to announce that "trivialising the struggle against gender violence and rape to settle political scores is deeply disturbing".
The allegations have further been labelled as false allegations that seek to discredit and cast aspersion on the integrity of the Provincial Chairperson by the ANC in the province.
The allegations against Saul comes at the time when the scourge of Gender Based Violence against women and children has come to the forefront following the brutal murder of a UCT student Uyinene Mrwetyana.
Mrwetyana was allegedly attacked, raped and murdered by a 42-year-old Post Office employee in the Western Cape. It is alleged that Mrwetyana went to the post office to inquire about a parcel but was told by the accused to come back later because the electricity was off at that time.
It is alleged that when she returned he was alone at the post office and locked the door, assaulted her and raped her.
The Wynberg Magistrate's Court has heard that Mrwetyana was hit with a scale inside the post office when she tried to fight back.
A social media trend of naming and shaming alleged perpetrators emerged this week following several incidents of gender-based violence.
The ANC in the Northern Cape has in a statement said they have noted the @Dbn_Survivors Twitter handle with disgust and have "encouraged the provincial chairperson to explore all available legal means to expose those faceless people running such malicious campaigns".
OFM News