CentralSA
Book a mobile blood drive, save lives
─── 08:30 Tue, 27 Oct 2020
Sponsored
08:30 Tue, 27 Oct 2020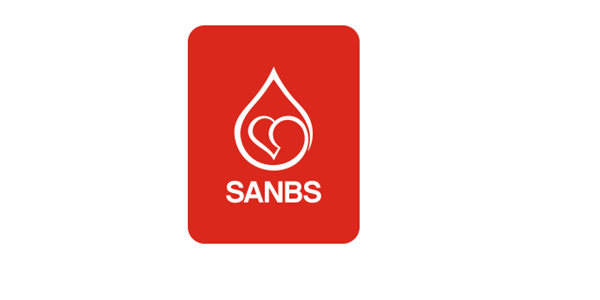 Welkom branch needs to collect about 800 units of blood a month. That is about 40 units per day to reach our targets.
Our targets contribute to our zone targets and our zone targets contribute to our national targets which are 5000 units of blood a day.
Over the last year, the Welkom branch only collected 80% of our targets and pose a real danger to the healthcare systems in our country. There are many people who rely on these life-saving donations to remain healthy ….and to lead normal lives.
Welkom branch needs about 360 additional blood donations every 56 days and therefore it is about 15 mobile blood drives that can collect about 25 units or more each or 29 blood drives that can collect about 12 units each or a combination of the two to reach our targets.
A mobile blood drive is where communities, corporates, schools, colleges, churches, residential complexes, and shopping centres made a venue available for blood donors to donate blood. SANBS will provide and set up all equipment that is necessary for a blood donation procedure.
The first step in arranging a blood drive is to contact me. I will take you through the process and a meeting will be planned to discuss the process going forward. Please note that SANBS works on a 6 to 8-week planning schedule. For this reason, blood drives must be booked at least 6 weeks in advance.
To make optimal use of our teams, the Welkom branch hosts blood drives from nine to eleven AM or one to three PM. This enables us to use one team to do two blood drives in one day. If the blood drive collects 25 units and more we can host the blood drive from nine AM to three PM. We also accommodate blood drives in the evening until seven PM. This will be explained in the planned meeting.
Minimum Requirements to be a Blood Donor:
·You are between the ages of 16 and 75 years old, for first-time donors.
·You weigh a minimum of 50 kgs.
·You are in good health.
·You lead a low-risk lifestyle.
·You consider your blood safe for transfusion.
·You have had a balanced meal within four hours of donating blood.
·You have not donated blood in the last 56 days (and platelets in the last 14 days.)
·Your pulse is between 50-100 regular beats per minute.
·Your blood pressure is below 180 systolic (first number) and below 100 diastolic (second number) (180/100mmHg) and above 100 systolic (first number) and above 60 diastolic (second number) (100/60mmHg).
·Your haemoglobin level is 12.5 g/dL or above.
Screening test ensures that your blood pressure and haemoglobin levels are within a safe range for you to donate.
Please ask for more information if:
·You have had surgery in the last 6 months or are due for operation within the next 6 weeks.
·You are pregnant or breastfeeding your baby.
·You are on medication such as antibiotics
·You are from or have travelled to, a malaria area.
·You have had cancer, heart disease, epilepsy, a bleeding disorder or any other chronic medical condition.
·You are involved in a "hazardous" occupation or sport e.g. operating heavy machinery, flying a plane, scuba diving, working at heights etc.
Find more information and your nearest blood donor centre at https://sanbs.org.za/
To book your blood drive contact the SANBS Welkom Branch Alta Pienaar Cell: 082 419 1461
*Article Supplied