CentralSA
State of disaster possible in parts of North West
─── 10:34 Tue, 09 Feb 2021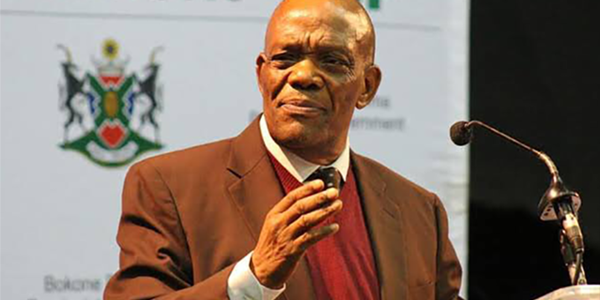 The North West Provincial Government led by Premier Job Mokgoro is expected to brief the Minister of Cooperative Governance and Traditional Affairs, Dr Nkosazana Dlamini-Zuma, about the possibility of declaring some areas a state of disaster.
This comes after several areas in the province were badly affected by the recent torrential rains.
Entering villages in the Dr Ruth Segomotsi Mompati District Municipality, huge amounts of water can be seen next to the road, while low-lying bridges are covered with water.
Some residents are unable to cross to neighbouring villages or even go to town due to flooded roads.
The provincial government says more than 500 houses across the North West have been badly damaged by the rain.
The house of the Lekhotle family in Tseoge village, near Ganyesa, is surrounded by water. Veronica Lekhotle says they have never been so badly affected by rain in the past 27 years.
"Our cars are stacked in the garage and we are unable to go to the shops. It's been a week since we stayed in the yard and now the schools are opening and we do not know how they will be able to attend classes."
A stone's throw away is Maheng, the Mothupi family is also facing similar challenges. Amos Mothupi says, their belongings have been damaged.
"I slept the whole night holding a baby. When the sun rises, I called my brother to come and assist me. After we saved the baby, I called the local councillor to also come and assist. He came and took some photos so that I can show my superiors."
Meanwhile, in Taung, a 9-year-old boy drowned and residents are fearing for the worst.
"We started staying here in 1997 till today. We have not seen such a thing. Now we are temporarily staying with our neighbours."
"We do not know where this water comes from, because there are a lot of things coming with it. We've seen a dead snake and scorpions."
North West Premier Job Mokgoro says they will brief COGTA Minister, Dr Nkosazana Dlamini-Zuma, about the state of affairs soon.
"I think this week and we will have a declaration of a state of disaster. This disaster just happens at the time where we are at our weakest, given the ravages of the pandemic. But we have no choice. Our principal objective is to respond to the needs and the plight, the misery of our people."
Affected residents are pleading for help before the situation worsens.