CentralSA
FS confirms end to controversial bursaries
─── KATLEHO MORAPELA 11:22 Tue, 09 Feb 2021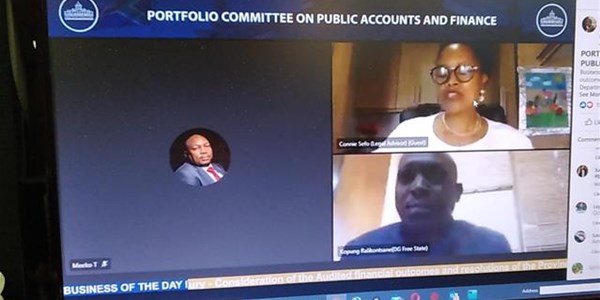 There are no further allocations of international bursaries by the Free State government. This is according to the office of the Free State Premier.
Responding to questions over millions coughed up by the province on medical students abroad and how their qualifications are seemingly futile in the country, the provincial Director-General Kopung Ralikontsane said there will not be any further allocations of international bursaries mainly due to budget constraints.
He confirmed R150 million has been spent on financing 246 international students, whilst approximately R170 million has been spent locally for about 1021 students. Ralikontsane told Members of the Provincial Legislature (MPLs) that a number of medical students were already studying in China when the Office of the Premier took over the bursary programme from Education.
"We then started an engagement with the Ministry of Health regarding the issues pertaining to China. We got flagged that the Health Professions Council of South Africa (HPCSA) would not register the students that are studying in China as they do more simulation and are unable to directly touch real bodies."
He says following these concerns, the provincial government then immediately took the decision to send students to Russia, but had 12 students in China who decided against the move as they were nearing completion. Ralikontsane says those students are now back in the country and through the Department of Health, the Office of the Premier is "trying to find them placements where they will be able to complete an internship and register with the HPCSA".
In 2017, OFM News reported that the Premier's Office was already under attack by opposition members after it emerged that qualifications of almost 400 students studying in China will not be recognised in South Africa.
Accounting before the Portfolio Committee on Public Accounts and Finance on Tuesday, Ralikontsane said they are also in talks with the Wits University regarding unplaced China graduates.
His statements come amidst heavy criticism that the provincial government has wasted billions of taxpayers' money on taking students abroad to study medicine, yet they are unable to practice at the time when the country needs them the most amidst increasing Covid-19 infections.
OFM News