CentralSA
EFF criticises government over #GBV
─── LUCKY NKUYANE 14:42 Tue, 23 Feb 2021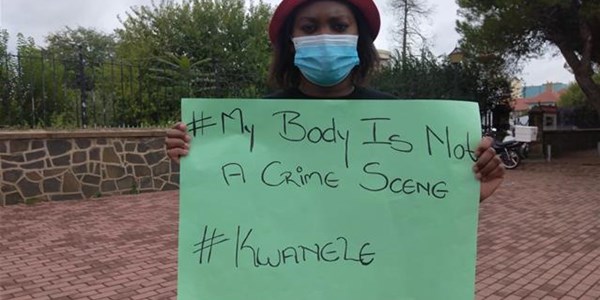 The Economic Freedom Fighters' (EFF) Central Command Team (CCT) has criticised the government's intervention in dealing with the scourge of Gender-based Violence (GBV) against women.
The EFF's Sharon Letlape says the South African government has for years failed to protect women against the scourge despite repetitive calls from women. She was amongst EFF members who picketed outside the Bloemfontein Magistrate's Court in the Free State where the 39-year-old husband of the Lesedi FM presenter appeared in court today to face charges of kidnapping and attempted murder, amongst others. Letlape also expressed dissatisfaction with the investigation into the matter and says the case should receive preference since it's a high profile media case.
"A case (of) Gender-based Violence must always be given preference and they must be a priority in our police stations and in our courts. Today we are here and the case was postponed to 23 (March) and we are not happy with the process that it takes weeks and months before a case can be resolved or to even be given attention," she adds.
She says the reality is that the government has failed women a long time ago. Letlape says GBV, the killing and raping of women have been pandemic for the longest time. "The previous president - even the current sitting president - has been promising to deal with the scourge. This needs to be given attention but nothing ever happened. The government is not taking any steps forward to address these cases or even improve the justice system," Letlape further adds.
OFM News