CentralSA
NW duo to appear in court for dealing in illegal gold
─── 11:41 Thu, 25 Mar 2021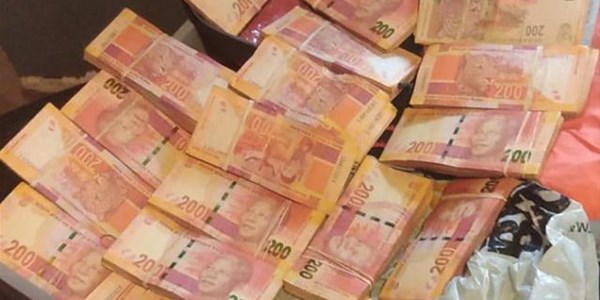 Two suspects arrested for the illegal possession of gold-bearing material and ammunition, are due to appear in the Orkney Magistrate's Court in North West on Friday 26 March 2021.
The provincial spokesperson, Sabata Mokwabone, says their court appearance follows their arrest on 24 March 2021. The 33-year-old woman and her accomplice, a 33-year-old man, were arrested after the police searched a house in Kanana near Orkney and found seven 9mm rounds of live ammunition and gold-bearing material worth R1.2 million, Mokwabone adds.
In an interview with OFM News, the spokesperson for the Directorate for Priority Crime Investigation (Hawks), Tlangelani Rikhotso, says they have taken over the investigation of the case.
Rikhotso further adds that the suspects will be making their first appearance this Friday. "In a gold mine, the gravel or the sand/soil often contains pieces of gold or gold particles. These are also referred to as gold nuggets. When we speak of gold-bearing material, it would be a mixture of the gravel, but within the gravel, there are particles or gold nuggets," she explains.
Mokwabone says that the arrest occurred after police received operationalised information about the illegal possession of firearms and gold-bearing material. The police further seized more than R300 000, which was found in possession of the suspects.
OFM News/Blaine Jones