CentralSA
Former Magashule driver in court to appeal
─── LUCKY NKUYANE 09:00 Wed, 28 Apr 2021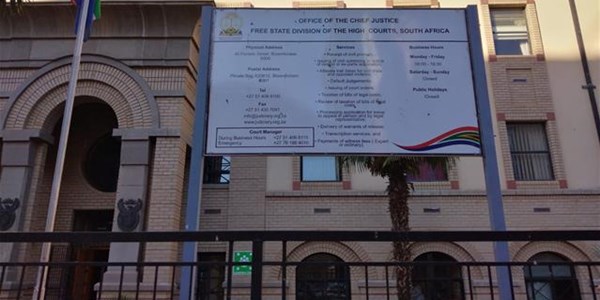 The Free State High Court is Wednesday set to deliberate over an application brought forward by former (FS) Premier Ace Magashule's driver, Ricardo Mettler.
Mettler is applying for leave to appeal his 15-year conviction and jail sentence for the theft of the R8 million Pierneef painting. His legal representative, Advocate Hannes Peyper, has confirmed this.
Last month, Mettler filed papers to appeal his sentence and conviction after Judge Soma Naidoo found him guilty in 2020 on counts of theft, fraud, money laundering, and perjury and accordingly sentenced him in March 2021. Judge Naidoo handed Mettler an effective 15-year prison sentence for theft, 15 years for money laundering, 15 years for fraud, and 12 months for perjury. Counts two and four are running concurrently.
It's been said that Mettler stole the painting to sell it to a Bloemfontein businessman - Wei-Lin Hsu - or use it as a guarantee for a loan of more than R2 million. Following Hsu's testimony in court, he was exempted from prosecution.
During the sentencing, Judge Naidoo lambasted the latter for not taking to the stand and give his version of events. Naidoo said Mettler's action did not draw confidence from the court.
He was also criticised for maintaining his innocence despite being found guilty.
OFM News