CentralSA
Vryburg shows up for 'Die Groot Vet Kombers Proe-jek'
─── OLEBOGENG MOTSE 15:55 Thu, 10 Jun 2021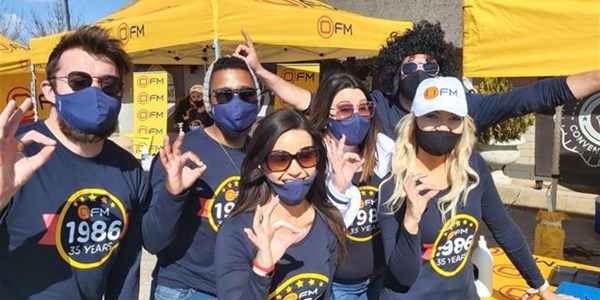 Vryburg residents in the North West have rallied behind OFM's 'Die Groot Vet Kombers Proe-jek', purchasing an excess of R17 000's worth of vetkoek before 3pm on Thursday.
The Good Morning Breakfast's Margaret Whitfield, who is present at the vetkoek and mince drive-through taking place at Mams Megastop, says all the proceeds of today's sales are going to the non-profit organisation, Round Table Vryburg 72, which supports the Adrian Losper Soup Kitchen and Rusoord Old Age Home. She says the energy is great and all Covid-19 related protocols are being adhered to.
"So people can pull in, we're going to be here till 6 pm this evening. There is a vibe. People are coming out and buying vetkoek by the dozen, someone just bought 31 vetkoeke just now, and someone bought one vetkoek for R500. Another lady just donated R 3000 without taking a vetkoek, so that was just incredible," says Whitfield.
The drive remains open till 6pm and one vetkoek costs R35.
OFM News