CentralSA
#SAunrest: Free State SRC member arrested for inciting violence
─── LUCKY NKUYANE 15:58 Tue, 20 Jul 2021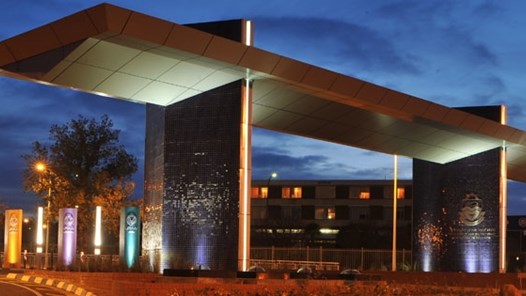 A member of the Student Representative Council (SRC) at the University of the Free State (UFS), led by the EFF student command (EFFSC), has reportedly been arrested for allegedly inciting violence despite no incidents in the Free State.
His arrest comes after incidents of massive looting of both private businesses and public institutions in parts of KwaZulu-Natal and Gauteng last week.
According to the UFS SRC president, Jerry Thoka, the police arrested the current SRC treasure whilst at their offices in Bloemfontein after screen shots of messages did rounds on social media. Thoka says according to information, the police recently went to his home where his phone was confiscated for evidence.
"There was a screen shot that was circulating on social media from an apparent group chat where he sent some messages where he apparently instigated violence and at some point the Hawks did come to his mother's place and they confiscated his phone. And upon confiscation of his phone, they did say that they are leaving with it for evidence as well. And then today he called me. He was at the office of the Hawks where he is being charged and processed," he adds.
Meanwhile, police spokesperson, Motantsi Makhele, says it's alleged that the male suspect circulated messages on social media.
Makhele adds that the suspects cell phone was confiscated for investigation purposes and he was subsequently arrested and detained will be charged to appear in court soon.
Police minister, Bheki Cele, previously said 12 suspects where being sought for inciting violence, which saw massive looting which resulted in 250 lost lives.
Meanwhile, the UFS released a statement into the allayed incitement of violence recently. UFS spokesperson, Lacea Loader, in a statement said the 'post is a screenshot from a WhatsApp group, and the originator is allegedly a former member of the university's Institutional Student Representative Council (ISRC) who was suspended for misconduct in May 2021, and also one of the students facing disciplinary action related to the student protests on the Bloemfontein campus in April this year.
"Although the university does support peaceful protest action, the institution is against any form of incitement to commit illegal activities, and views such conduct in a very serious light. The matter is being investigated by the university's Protection Services and the necessary action will be taken should the allegation is found to be true," Loader added.
OFM News