CentralSA
FS ANC refutes cabinet reshuffle
─── CATHY DLODLO 05:32 Thu, 22 Jul 2021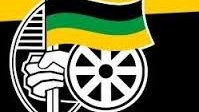 The ANC in the Free State has once again dismissed stubborn rumours about an imminent provincial cabinet reshuffling.
Spokesperson for the Interim Provincial Committee, Oupa Khoabane, said on an OFM News enquiry, a reshuffling is not on the cards right now.
This committee is running party affairs in the province after a court verdict found the former Provincial Executive Committee to be unlawful. The Interim Committee was then set up after intervention by Luthuli House from the two factions within the party in the province.
Rumours have it that a reshuffling is being discussed to make sure equal representation - from both these sides - is evident in the Provincial Executive Council of the provincial government. This could mean the axing of a number of current MECs.
But, Khoabane says the supposed reshuffling is not under discussion and will only be on the table if the provincial government approaches the Interim Committee with a request to consider one.
OFM News