CentralSA
NW Matlosana mayor laid to rest
─── LUCKY NKUYANE 12:51 Thu, 22 Jul 2021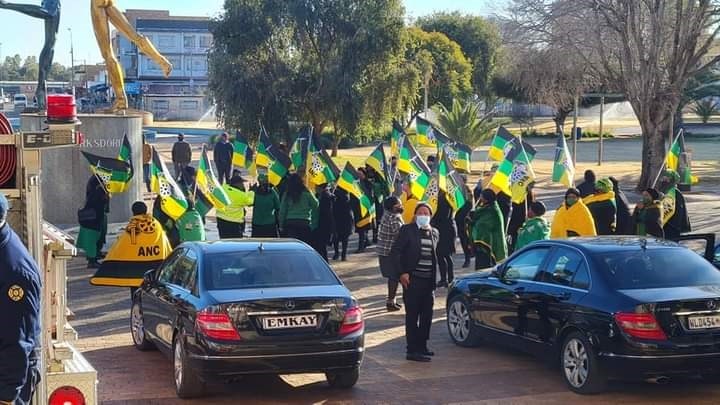 The deceased mayor of the Klerksdorp-based Matlosana Local Municipality has been described as fearless, selfless and a courageous leader by the North West Premier, Job Mokgoro.
During Maetu Kgaile's funeral at the municipality's civic centre on Thursday, Mokgoro said Kgaile had much to offer in the local government sphere. She passed on on Friday 16 July 2021 due to Covid-19 complications after she was hospitalised and in the ICU. Mokgoro says Kgaile served residents with a noble and good heart and her commitment to the people of Matlosana never wavered until her last breathing moments. In her absence, Councillor Farouk Tagaree is the acting mayor.
The passing of Kgaile sent shock waves around the city and across the province. Amongst those who responded with shock to her death, was premier Job Mokgoro, who expressed sadness at her death.
READ: #BreakingNews: NW mayor dies
Mokgoro was rendering a eulogy during the funeral service of Kgaile. "It now falls on us as elected public representatives to pick up from where Cllr Kgaile left, to continue to do what we have been elected to do; to deliver quality basic services and change the lives of our people for the better," Mokgoro added.
Kgaile's spokesperson, Nick Mapheelle, on 13 July in a media statement informed the public Kgaile had contracted Covid-19 and was self-isolating at home.
Many from the Dr Kenneth Kaunda region, which includes the municipality, took to social media to express their heartfelt condolences to Kgaile's family and friends.
OFM News