CentralSA
Water and Sanitation vows to address issues in small FS towns
─── LUCKY NKUYANE 12:09 Tue, 14 Sep 2021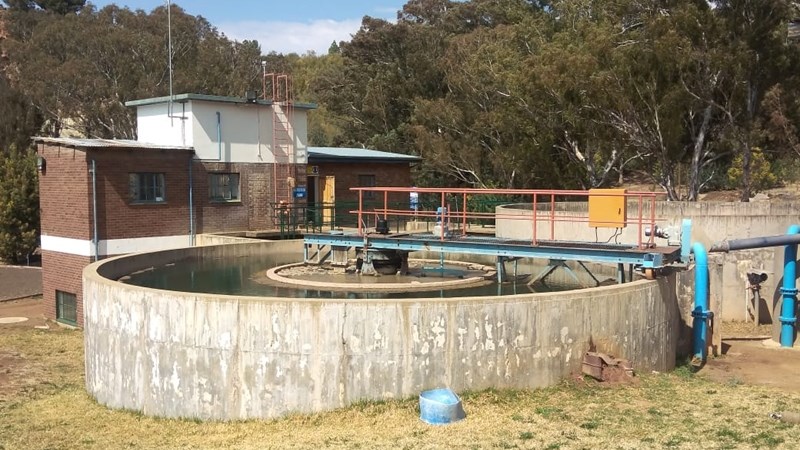 The Department of Water and Sanitation (DWS) has vowed to address the stubborn issues of sanitation which continues to have a ripple effect on the residents of the Zastron-based Mohokare Local Municipality in the Free State.
The departmental spokesperson, Sputnik Ratau, says the department, in conjunction with the municipality and other departments, has made an effort to address these issues. He says work between themselves and their sister department of Cooperative Governance (Cogta) seeks to ensure that residents receive proper and quality services. During a media tour at the Zastron Water Treatment plant, Ratau told journalists that the two departments and the municipality cannot sleep whilst residents suffer the consequences of water and sanitation issues in the area. His comments come amidst dissatisfaction among community members in Smithfield, Rouxville, and Zastron, about sewage spillages and the lack of water supply in the area.
The department has been touring the provinces in Central South Africa, including the Northern Cape, Free State and North West, to inspect and assess different wastewater treatment plants. Minister Senzo Mchunu and his deputy David Mahlobo earlier visited the R22 million non-operational Kroonstad Wastewater Treatment Plant. The officials will now tour the Rouxville Wastewater Treatment Plant, also to assess and inspect the plant. Officials have raised concerns about the influx of people from the Eastern Cape and the neighbouring country of Lesotho. Acting mayor Tjhabedi Phatsoane told journalists that this somehow presents a burden on the small town's infrastructure.
During an annual report by the Department, which looked at 2019-2020, it was indicated that - as per the 2018 Statistics South Africa (Stats SA) General Household survey - the percentage of households with access to an improved source of water only increased by less than five percentage points between 2002 and 2018, growing from 84 .4% to 89%.
Then Minister of Water and Sanitation, Lindiwe Sisulu, said the Stats SA report also indicated that a percentage of households with access to improved sanitation increased by 21.3 percentage points between 2002 and 2018 (growing from 61.7% to 83%).
"To reduce the number of unserved, the Department had planned to construct four (4) and complete two (2) bulk raw water (e .g. dams); and through its Regional Bulk Infrastructure Grant (RBIG), construct ninety-four (94) and complete twenty-four (24) water and wastewater services project phases. Also, through the Water Services Infrastructure Grant (WSIG), the Department supported the construction of 254 small water and wastewater services projects, of which 131 were completed, that would address functionality and new infrastructure requirements within municipalities," she said.
This report indicated that the department had planned to support the construction of seventy (70) drought relief projects and eradicate the remaining bucket sanitation systems in the Free State and Northern Cape provinces.
OFM News/Lucky Nkuyane and Kekeletso Mosebetsi