CentralSA
NW march rescheduled after mayor's no-show
─── BLAINE JONES 15:43 Fri, 15 Oct 2021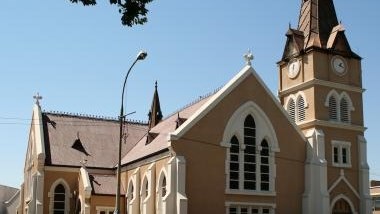 A march addressing service delivery issues on Friday morning in the North West town of Amalia has been rescheduled after the mayor did not show up.
Amalia resident, Itumeleng Pitso, says they had to reschedule the handover of their memorandum after the mayor did not show up. Pitso says for 13 years they have been neglected. He refers to the mayor's absence as arrogant. Pitso says if the municipality fails to accept the memorandum they will take matters into their own hands.
"It is really painful, because after 27 years of democracy, we are having leaders that are very arrogant. The ANC makes promises but doesn't deliver at the end of the day," Pitso says.
OFM News previously reported that the march was set to take place this morning from the town's local stadium to the municipal offices to hand over a memorandum containing a list of issues to be addressed. Pitso said the mayor would then have seven days to respond to the memorandum.
He says residents have been struggling with water and electricity issues for 13 years. "Politicians have made promises to our people. We don't get services so we decided to march and hand over a formal memorandum to our mayor, so that he can answer us before the elections," Pitso says.
"We are voting next month, for politicians that make promises just to find out afterwards that those promises were false," Pitso says.
OFM News/Blaine Jones