CentralSA
#Elections2021: Ramaphosa to campaign in Magashule's backyard - PHOTOS
─── LUCKY NKUYANE 08:16 Mon, 18 Oct 2021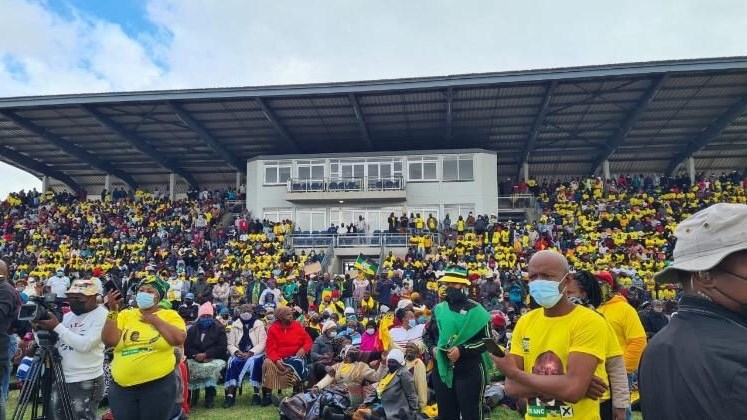 The ANC president, Cyril Ramaphosa, is continuing with his election campaign in the backyard of the suspended ANC Secretary-General (SG) Ace Magashule.
Ramaphosa will address ANC members in Bloemfontein in Bochabela on Monday where he is set to garner votes for his party ahead of the local government elections on 1 November.
This visit also comes a day before Magashule and the former Mangaung Metro Mayor Olly Mlamleli, amongst others, are expected to appear in the Free State High Court on charges related to the failed R255 million asbestos project.
Ramaphosa will be alongside, amongst others, ANC Interim Provincial Committee (IPC) coordinator, Mxolisi Dukwana, who is a known adversary of former Free State premier Magashule. Dukwana previously admitted to having been part of Ramaphosa's CR17 presidential campaign but explained the monies said to have received was a reimbursement from what he had given to the campaign.
Dukwana also testified at the State Capture commission and revealed files on Magashule and his alleged capture of the Free State during his tenure. Dukwana told State Capture chairperson, Raymond Zondo, that during his tenure as an MEC, he was offered R2 million monthly in exchange for his signature on a document that would have authorised a R41.8 billion government investment deal to build a "New City" in the Lejweleputswa District Municipality, which would have benefited the controversial Gupta family, Magashule and their associates.
OFM News