CentralSA
Riemvasmaak residents fed up with lack of services
─── 14:34 Thu, 21 Oct 2021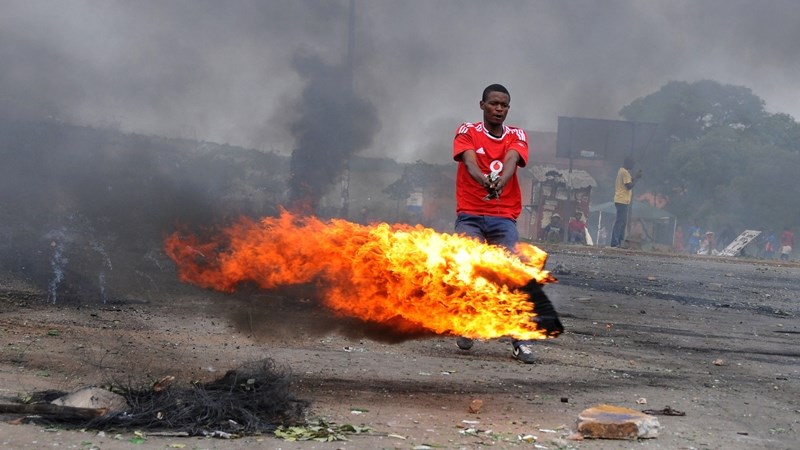 The residents of Riemvasmaak in Galeshewe, Kimberley, embarked on another illegal protest Wednesday afternoon, causing havoc and going as far as assaulting motorists trying to gain access to barricaded roads.
The residents are protesting because of a lack of service delivery in their area, as well as an electricity project that was supposed to have started on Monday.
The situation reportedly calmed down as soon as a representative from Sol Plaatje municipality addressed the crowd, assuring them that the electricity project was underway.
EFF supporters were only a few meters away, singing songs while waiting for party leader Julius Malema to address them as part of his 2021 local government election campaign.
OFM News/Benjamin Tshabile