CentralSA
Mangaung's Centlec workers not paid
─── LUCKY NKUYANE 13:26 Tue, 25 Jan 2022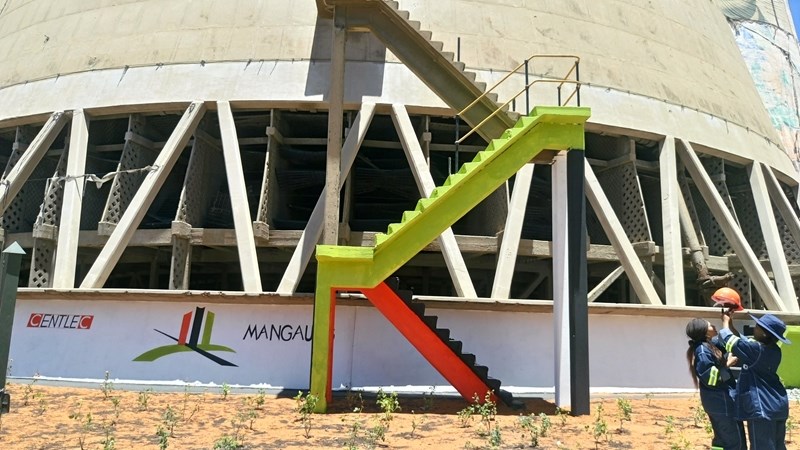 Mangaung Metro's Bloemfontein-based power utility, Centlec, is once again finding itself making headlines for all the wrong reasons.
This time workers at the troubled utility are yet to receive their salaries for this month. OFM News spoke to an anonymous employee at the company who says they haven't been told why they are not being paid. They made countless efforts to get hold of the top management at the power utility to try and get answers about the non-payment but all efforts have all gone in vain.
The anonymous employee claims that, shockingly, workers have not been paid but service providers received their monies at the expense of workers. OFM News has since sent detailed questions to the top management at Centlec, and they are yet to respond to the allegations of non-payment.
This is not for the first time the power utility finds itself making headlines for the wrong reasons. In 2021, OFM News reported of allegations that CEO Malefane Sekoboto and the board allegedly agreed to increase his salary.
According to a DA member of the municipal council, Mokgadi Kganakga, the agreement between Sebokwana and the board is despite a directive from the Minister of Finance and Treasury, Tito Mboweni, proposing "moderate adjustments" to wage increases way below inflation for the upcoming financial years. Kganakga said Sebokwana increased his salary in April 2021 to R2.4 million per annum, which is much higher than his predecessors.
READ MORE: Mangaung's Centlec rocked by allegations of illegal salary hikes
However, later on the utility threatened to sue Kganakga over the speech made during a council sitting.
The Metro's power utility's spokesperson, Lele Mamatu, then told OFM News that they had served Kganakga with a notice of intention to sue her for misleading information regarding sensitive information which could only be obtained by request from the entity.
READ MORE: Centlec plans to sue DA councillor
OFM News