CentralSA
#Vrede adjacent case back in Free State Court
─── LUCKY NKUYANE 13:42 Thu, 12 May 2022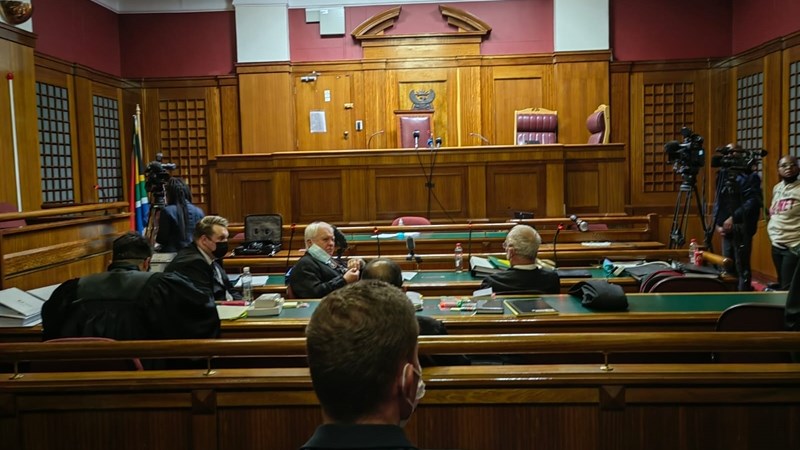 The Gupta family's asset restraint proceedings pertaining to the R25 million Vrede feasibility study case is back in the Free State High Court on Thusday afternoon.
The High Court in Bloemfontein is expected to hear arguments from the family lawyers and the National Prosecuting Authority's (NPA) Investigative Directorate (ID).
According to the ID spokesperson, Sindisiwe Seboka, the court will hear arguments in the confirmation of the restraint order, granted in favour of the NPA's Investigating Directorate to restrain assets of Iqbal Sharma, his company Nulane Investments 204 (Pty) Ltd and Islandsite Investments 180 (Pty) Ltd.
In June 2021, the High Court judge, Cagney Musi, ruled against the Gupta family with respect to asset forfeiture proceedings pertaining to the Vrede feasibility case.
ALSO READ:#Guptas dealt a blow in Vrede adjacent AFU case
The state wants to restrain the assets of Gupta family members in South Africa because it believes they are the proceeds of crime. The court will sit to hear the argument for two days - which from Thursday until Friday.
Seboka says the interim restraint order was granted in June 2021, in terms of the Prevention of Organised Crimes Act (POCA).
"Sharma's assets that form part of the curator's inventory include his Sandton home valued at over R12 million. The property was featured on lifestyle television programme, Top Billing, and is owned through a UAE-registered company, Issar Global.
"Other assets include movable property valued at R500 000 and a R1.3 million sectional title home in Sandton. Properties owned by Gupta family company Islandsite that form part of the inventory include a house worth R21m in Constantia, near Cape Town and a R12m house in Saxonwold," Seboka adds.
In 2011, the Free State Agriculture Department paid almost R25 million to Nulane Investments, which was owned by former Transnet board member, Iqbal Sharma, for the Vrede feasibility study. Nulane – represented by Sharma's brother-in-law Dinesh Patel – then negotiated and subcontracted the same feasibility study to forensic auditing firm, Deloitte, for R1,5 million.
They went further and subcontracted the work - already carried out by Deloitte - to Gateway Limited and paid them R19 million. The state alleges the funds were thereafter laundered into varied accounts including that of Islandsite Investments. It is for the money laundering that occurred that the Gupta family has now been linked to the case.
Those arrested already for the case include government officials: Former Free State Agriculture Department Head, Peter Thabethe, Current Deputy Director-General at the Department of Cooperative Governance and Traditional Affairs (Cogta), Sylvia Dlamini, and Bloem Water Chief Executive Officer (CEO) Limakatso Moorosi, as well as Patel and Sharma.
Patel and the aforementioned government officials have since been released on R10 000 bail. Sharma was denied bail by the Bloemfontein Magistrate's Court but was later released by the aforementioned High Court on R500 000 bail.
OFM News