CentralSA
R500k unaccounted for at cash-strapped Metro
─── LUCKY NKUYANE 11:56 Fri, 20 May 2022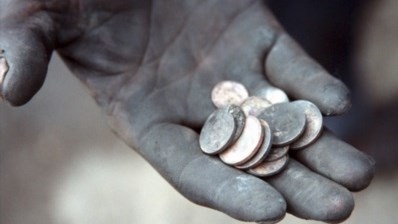 The ailing Bloemfontein-based Mangaung Metro Municipality, where national government is currently intervening, has been hit by yet another corruption scandal. This, as half-a-million rand is said to be missing or unaccounted for.
It's alleged that the R500 000 meant for a diesel purchase to service the Metro fleet, including it's garbage collection trucks, has since gone missing.
Leader of the DA caucus, Johan Pretorius, says the Acting City Manager (ACM), Tebogo Motlashuping, confirmed that he had approved the payment of R500 000 to buy diesel last week Wednesday.
By Friday the diesel and the money were gone.
Pretorius says the municipality can roughly fill up 200 compact vehicles with that amount of diesel.
The Metro is yet to comment on OFM News' inquiry about the missing money.
"Question is where has it gone? It's a 'free-for-all' at this Metro," says Pretorius.
It is understood that the municipality is investigating the incident.
The diesel saga is but one of the Metro's alleged corruption issues which has been in the news lately.
In April, OFM News reported that the National Minister of Transport, Fikile Mbalula, requested a forensic audit report of the controversial multimillion-rand Integrated Public Transport Network (IPTN) Hauweng project.
Minister Mbalula revealed this whilst addressing hundreds of residents who attended President Cyril Ramaphosa's Presidential Imbizo in Mangaung. The announcement followed stringent allegations of massive fraud and corruption associated with the project, with further allegations that ten buses were procured through a lease contract and facilitation process that involved a middle man who scored a facilitation fee of about R20 million.
It's alleged that the metro has missed at least six deadlines in phase 1 to complete the IPTN project, after numerous warnings by Parliament's Portfolio Committee on Transport. The project is said to have cost the ailing Metro at least R2-billion since its commencement in 2016, with feasibility studies that are said to have started in 2011, including accruals that ran into millions of rand.
Also in February, the Metro allegedly spent a whopping R5-million on 119 ghost workers.
A leaked document details how these ghost workers include former ward councillors, politically affiliated people and an individual related to a prominent minister born in the Free State.
The source further tells OFM News that they intend to approach the Auditor General of South Africa.
OFM News