Central SA
War declared on waste in Bloemfontein
─── KEKELETSO MOSEBETSI 08:00 Tue, 21 Nov 2023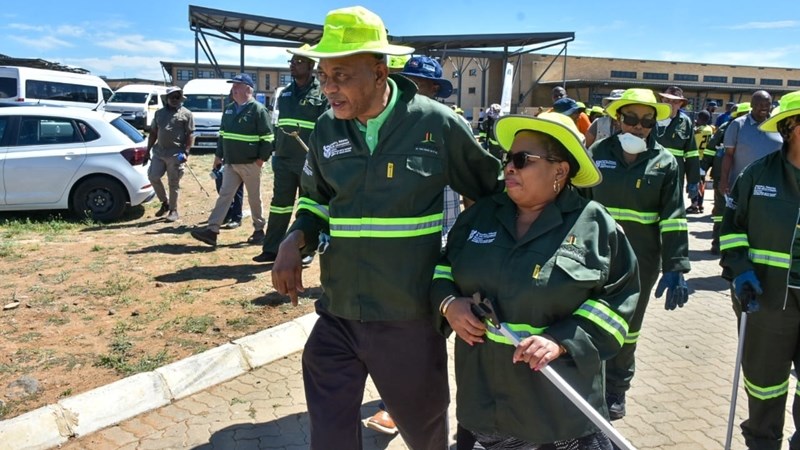 "R200 million has been spent to ensure the streets of Mangaung are clean, with just over 2 000 people contracted for the next twelve months to clean the metro."
The Mangaung Metro has taken major steps towards removing waste from the streets of Bloemfontein and surrounding areas.
The metro, one of the dirtiest municipalities in the country, has come under fire from the public on service delivery issues. A cleaning and greening project was launched by the Deputy Minister of Forestry, Fisheries and Environment, Makhotso Maggy Sotyu, accompanied by Deputy Minister in the Presidency, Pinky Kekana, with Mangaung Mayor, Gregory Nthatisi, alongside other officials.
R200 million has been spent to ensure that the streets of Mangaung are clean, with just over 2 000 people contracted for the next twelve months to clean the metro. This after the municipality declared war against waste.
Nthatisi told OFM News one of the challenges to deal with waste has been a lack of resources or tools of the trade, which they are trying to solve with the help of the provincial and national governments.
"As you can see, we've got people that we've hired as part of the tools of trade. But look at the tipper trucks that we have, and equipment, they are limited to even help us carry what people have already worked on.
"So, it's not that we are not utilising our resources profitably, it simply is that we do not have enough resources. The city has grown enormously, and we must take that into consideration."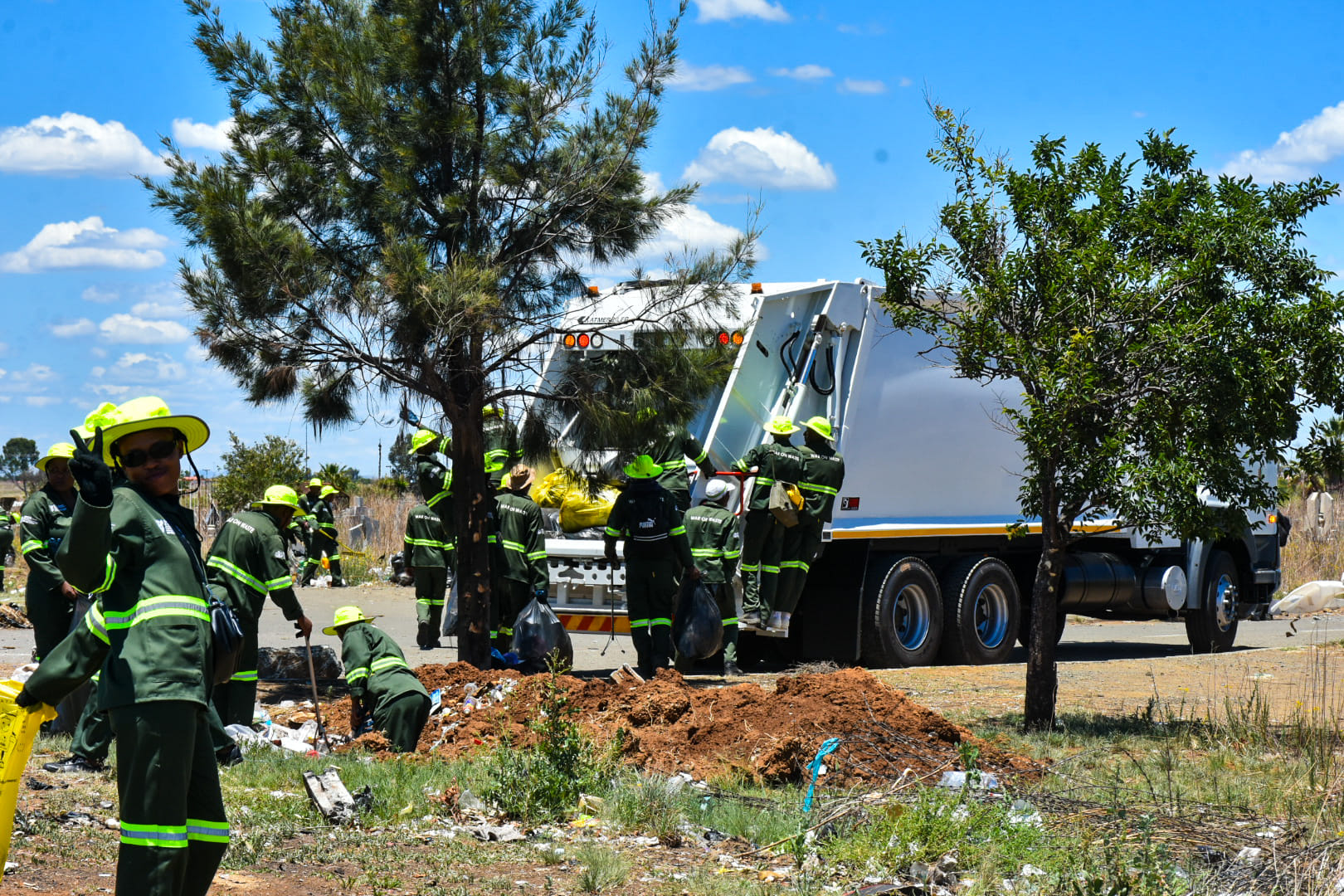 Some of the group of over 2 000 volunteers hired under Mangaung to keep the metro's streets spotless. Photo: Facebook
Meanwhile, Sotyu said R68 million was spent to buy bakkies, TLBs and tipper trucks, among others, to help the metro deal with waste collection and cleaning the city. Volunteers incorporated into the programme welcomed the initiative and said it would go a long way to ensure their families have food on the table for the duration of the contract.
The lack of waste collection remains a headache for the metro's residents. Opposition parties such as the DA previously slammed the aged, badly maintained, and insufficient fleet in the metro, while a lack of diesel hindered services.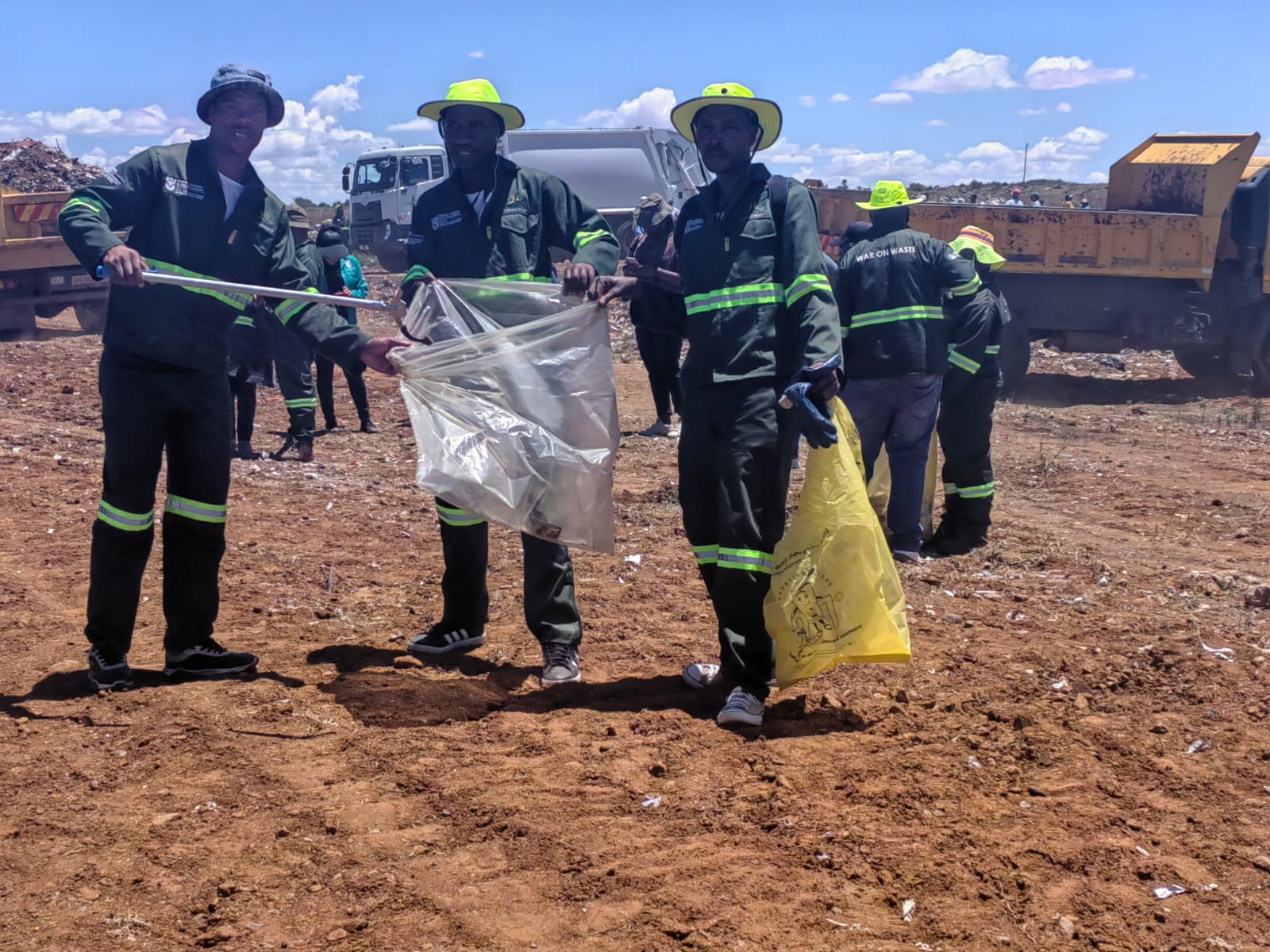 War declared against waste. Photo: Kekeletso Mosebetsi
OFM News/Kekeletso Mosebetsi/ Dane/Corné