General
Bloemin' Good Week - Help-U Foundation
─── 00:00 Fri, 23 Jul 2021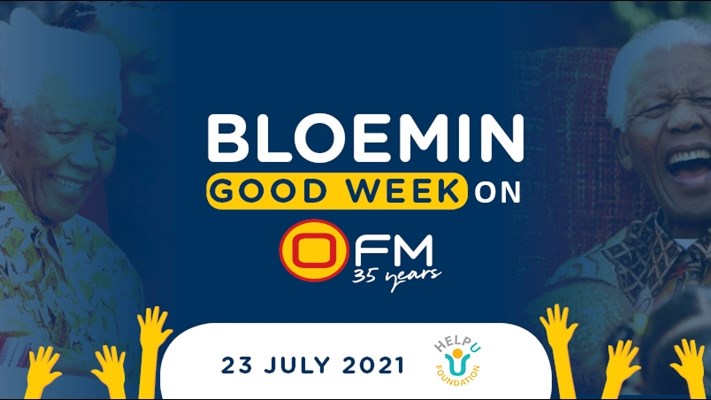 In July, South Africa celebrates former President Nelson Mandela's birthday. 18 July has been declared Nelson Mandela International Day, but as South Africans, we embrace the chance to celebrate Nelson Mandela's life for the whole of July.
From 19 July 2021 to 23 July, OFM will celebrate the caring people who work with those who need it most. Tune in to hear all about the great work Child Welfare Bloemfontein and Childline Free State, the Bloemfontein SPCA, Help-U Foundation, Lettie Fouché School, and Engo Free State are doing.
Help-U Foundation
The Help-U Foundation was established in 2013. They are a charity organisation that raises funds for underprivileged children who are in children's homes as well as the aged and fragile.
One of their fundraising events is the Help-U Foundation Race for Change. With the proceeds, they do not just donate money to the institutions; they personally get involved and look into the needs of the senior citizens in the old age homes and children in youth centres.
One of their biggest aims is to celebrate the birthday of each child that is in a children's home. Help-U Foundation celebrates their birthdays with them, their friends, and siblings that might also be in the homes, and make it a memorable day with lunch, cake, a present and some fun games outside the home.
Help-U Foundation accepts donations of food, clothes, diapers, formula milk and funds, which they distribute between the homes. Donations can be delivered at 41 Kellner Street.
For more information, visit helpufoundation.co.za