Human Interest
Another tree has fallen - RIP Adam Small
─── 12:05 Sat, 25 Jun 2016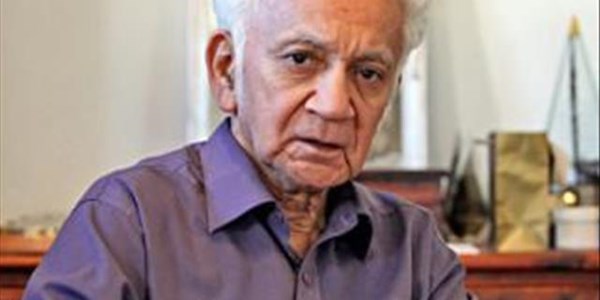 Cape Town - Doctor of philosophy, teacher, social worker, poet, writer and thought leader Adam Small, 79, has died following a complicated medical procedure, according to various reports.


Adam Small (born in Wellington, Western Cape, on 21 December 1936) is a South African writer who was involved in the Black Consciousness Movement and other activism. He is noted as a coloured writer who wrote works in Afrikaans that dealt with racial discrimination and satirized the political situation.
Some collections include English poems, and he translated the Afrikaans poet N P van Wyk Louw into English.
He was awarded the Hertzog Prize in 2012 for his contribution to the drama genre. Although the award was well received for being long overdue, some controversy arose because the Academy in making the award broke one of their own rules stating that the prize can only be awarded to a writer who has published new and substantial work in a specific genre during the previous three years.
Small's last play was published in 1983. One of his famous poems is called " Doemanie ". After decades spent out of the public eye, Small, on 14 September 2013, received a hero's welcome at the Breytenbach Centre in Wellington, where he was guest of honour at the centre's Poet Festival. He read a selection of poems from his latest anthology Klawerjas. In 2015 a new drama, Maria, Moeder van God, was broadcast on Radio Sonder Grense's yearly art festival programme.
Wikipedia, IOL