International
UNSG says he's concerned about developments in #Eswatini
─── 11:50 Wed, 20 Oct 2021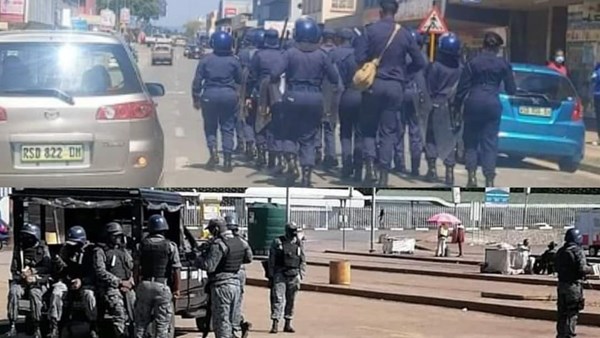 The office of UN Secretary-General Antonio Guterres says the UN chief is following with concern developments in Eswatini after a wave of pro-democracy protests in Africa's last absolute monarchy.
Students have been protesting for weeks in the landlocked country, seeking free schooling as well as the end to the autocratic rule of King Mswati the third.
??ESwatini ????Police Target Busses Carrying Protestors??

ESwatini police have started stopping busses going to peaceful demonstrations across the country using teargas & live ammunition. Civilians are seen jumping out the window as some are reported dead. Developing Story. pic.twitter.com/gjL3cflrYU

— The Insight Factor (@insightfactor) October 20, 2021
Current situation in Mbabane #Eswatini as security forces shoot at citizens who are participating in protests calling for democratic reforms. #Newzroom405 pic.twitter.com/WF5Oz9eQ2F

— Mweli Masilela (@mwelimasilela) October 20, 2021
"The Secretary-General is following with concern the ongoing developments in Eswatini, including the recent deployment of armed security forces at various schools, reports of excessive use of force in response to student demonstrations, and the indefinite closure of schools. This affects adversely children and young people. The Secretary-General reiterates the importance of enabling the people of Eswatini to exercise their civil and political rights peacefully. He urges the government to ensure that security forces act in conformity with relevant international human rights standards, including the United Nations Convention on the Rights of the Child.
"The Secretary-General condemns all acts of violence and urges all parties and the media to refrain from disinformation, hate speech, and incitement. We remain committed to working with the government and the people of Eswatini and all partners, to achieve a peaceful resolution," says the UN Secretary General's spokesperson, Stephane Dujarric.