International
Community members of Qibing frustrated - VIDEO
─── 10:42 Thu, 02 Dec 2021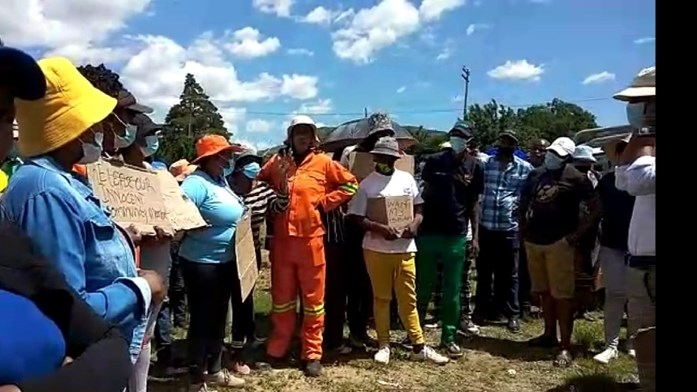 Irate residents of Qibing, at Wepener in the Free State, have come out in their numbers to support nine suspects accused of murder and defeating the ends of justice.
Mapaseka Hlutyana tells OFM News that the community is outside the town's Magistrate's Court to defend the suspects as the crime was not committed by the suspects alone, but together as a community. She alleges that the police have been failing to assist with the growing rate of crime in the town.
Hlutyana alleges that every time the community goes to the police to report a crime, they are told to go to the community, thus the suspects did what they did. She stated if the suspects are to be arrested, the entire community should be arrested; if not, they will reveal the names of the policemen who told them to go to the community for assistance.
We can't do anything freely in this town because of crime. A lot of things have been happening, recently an elderly was murdered and we haven't seen any arrests being made. We question ourselves why are they arrested whereas they were just trying to bring back safety to our town.
OFM News