International
Spider crawling on Australian minister halts press conference
─── 14:20 Fri, 07 Jan 2022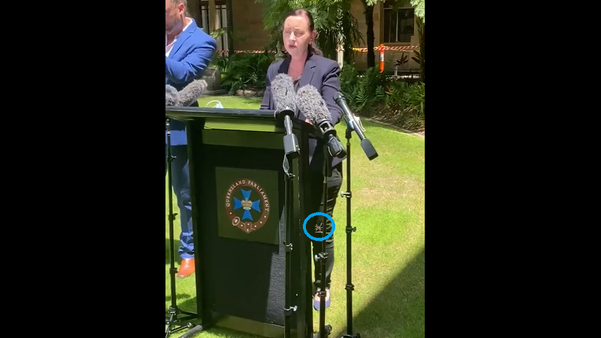 There are many reactions to having a spider on you but remaining calm is still the most impressive.
A huntsman spider has made itself famous by stopping an Australian press conference by crawling on a minister.
Health Minister Yvette D'Ath reacted incredibly well to discover that she had a large huntsman spider crawling on her.
She even cracked a joke about how she deals with crises well before moving on with the conference as the spider scuttles off.
She replied to the video on social media, jokingly saying that no spiders were harmed during the press conference.
Watch the videos below:
The Health Minister's composure during a spider incident this morning is commendable. It is Queensland after all. pic.twitter.com/oTrPAjBIXg

— Josh Bavas (@JoshBavas) December 16, 2021
.@YvetteDAth has been spooked by a spider at this morning's COVID-19 update in Brisbane. The Health Minister briefly stopped the press conference until the huntsman scurried away. https://t.co/VZ3A1cpmr5 #qldpol #COVID19 #7NEWS pic.twitter.com/YlKfB9mq3m

— 7NEWS Brisbane (@7NewsBrisbane) December 16, 2021
Jacaranda News