Local News
Mlamleli ready to lead Mangaung
─── REFILWE GAESWE 14:32 Fri, 19 Aug 2016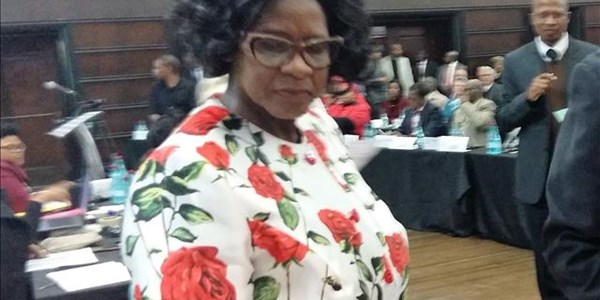 Bloemfontein - The new Mangaung Metropolitan Mayor, Olly Mlamleli, says she's ready to lead the municipality.
Mlamleli thanked all residents who supported her during her election campaign leading to the 2016 Municipal Elections. She was speaking at the Metro's inaugural council meeting that took place at the Bloemfontein City Hall on Thursday. Mlamleli became the first female Mangaung mayor, which now consists of among others Thaba Nchu, Botshabelo, Wepener and Soutpan.
She requested all residents to work together and to make the metro a better place to live in.
Olly Mlamleli is officially sworn in as the new Mangaung Mayor.
"South Africa belongs to all of us, whether you are white or black. We must come together to pursue all our plans and also hold discussions. I want to tell all the people living in the Free State that everyone should go out and work very hard to ensure that there are roads and electricity for our people. Housing is also a very important element for everyone. We will be working very hard to revitalise our locations and as well as our towns and suburbs.

I am inviting everyone, old, young, students, rich and poor to work together in making the Free State a better province. We have also taken a decision in council that we should all use Afrikaans, English and Sesotho as our three official languages."
OFM News