Local News
SRC president at UFS ready for the challenge of leading
─── MARK STEENBOK 18:11 Wed, 29 Mar 2017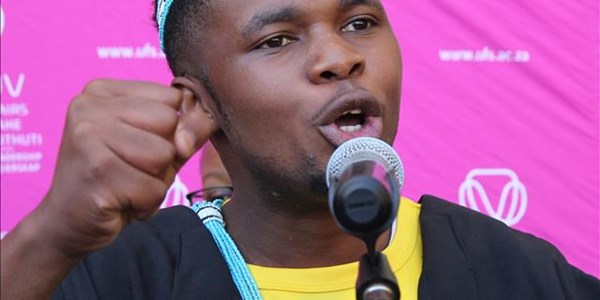 Bloemfontein - The newly elected Student Representative Council (SRC) president at the University of the Free State's Bloemfontein campus says he is ready to lead during a difficult time.
Sikhululekile Luwaca told OFM News that he hopes to deal with the gender policy on campus and help establish an anti-discrimination policy in his five months in office. The elections was postponed in August last year due to student protests and the availability of the Independent Electoral Commission. A Transitional Student Council served on an interim basis since January 1. Luwaca says they are going to engage with management soon on issues regarding free education and registrations.

"Even with free education we need to maintain a high moral ground. I am for free education and have always been. The reality is that education has now become the only source on which our students can rely in bettering their future and bettering their own communities," says Luwaca.
OFM News