Local News
Mathabo Leeto elected as Sanco president
─── PULANE CHOANE 10:54 Mon, 04 Mar 2019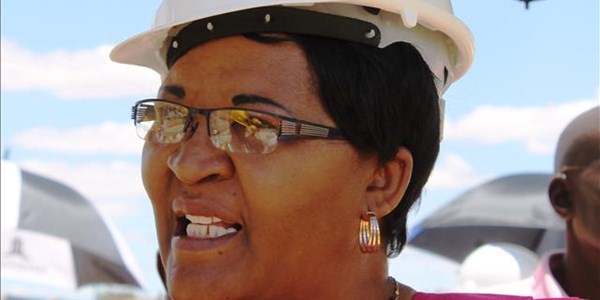 The Free State Department of Sports, Art, Culture and Recreation's MEC, Mathabo Leeto, has been elected as the new President of the South African National Civic Organisation (Sanco).
This is according to the organisation's spokesperson, Packet Seaketso, who was also elected as the Deputy President over the weekend as the organisation held its sixth annual conference.
Her new position comes as two of the organisation's key figures, former general secretary Terence Mpanza and president Richard Mdakane, appeared at the Durban Magistrate's Court last month on charges of fraud as they are accused of generating false invoices for a skills development project where they allegedly benefited from over R1 million themselves.
"The same former general secretary and former president wanted to interdict this conference. On 28 February, the matter was held at the Gauteng High Court. That matter was then dismissed and we were given the green light to hold the conference, which we did this past weekend," Seaketso said.
He explained that organisation pushed for the conference to be held after the two former officials brought the organisation to disrepute with these allegations, enforcing one of the rules in the organisation's entity to have new elections.
He further said Mpanza and Mdakane will continue to face the charges brought against them.
Going forward, Seaketso told OFM News that the organisation's focus would be on establishing two new wings, namely one for women and another for youth in the country, as well as keeping a close eye on topical issues such as the unbundling of Eskom, among other current matters of interest.
OFM News