National
Pre-election violence breaks out in Sterkspruit
─── 05:34 Tue, 06 May 2014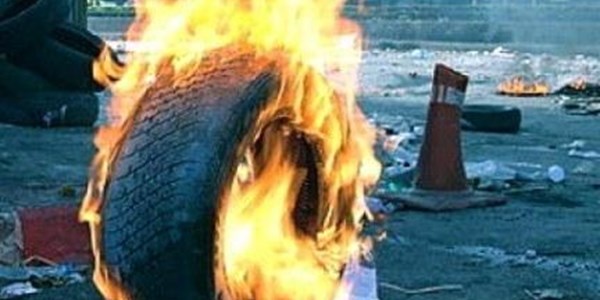 Pretoria - A school hall torched in Sterkspruit, Eastern Cape, was not a voting stating, the Electoral Commission of SA (IEC) said on Monday.

Investigations revealed the school hall was not a polling centre, even for special votes, IEC commissioner Bongani Finca told reporters at the national results operations centre (ROC) in Pretoria.

"I was working in the Eastern Cape and I want to confirm that we received reports of that hall that was torched. Obviously we panicked a bit because we thought that the hall was one of our venues," he said.

"Yesterday when the provincial ROC was launched we had the head of police in the province who assured us that she has taken all measures to ensure that the voting goes well. She assured political parties that she is deploying her best personnel."

Eastern Cape police said an attempt was made to burn down a school, said to be used as a voting station.

"Attempts were made by unknown people to burn a school hall... in the Makhetheng admin area in Sterkspruit," Colonel Sibongile Soci said in a statement.

A guard at the Ekuzoleni Junior Secondary School noticed smoke coming from the school hall in the early hours of the morning. He found burning tyres inside the hall and a broken window.

"School material, including books, chairs and cabinets, were destroyed," Soci said.

An arson docket was opened. No arrests had been made yet, but police were following leads. Soci said the area was being monitored and additional members were on standby.

IEC chairwoman Pansy Tlakula said some ballot papers had been accidentally dropped from a van in Cape Town on Sunday.

"They were found. Please let us not be alarmist. We recovered all those ballot papers," she said.

"The ballot papers have serial numbers so we are able to trace each ballot paper to its voting station. We report this matter to the party liaison committee, for transparency."

She said the lost and found ballot papers would not be used in the elections.

A message was then transmitted to IEC officials "to take special care when they deliver ballot papers".

"You would know that in our country, people will hire vehicles which are not up to standard for this purpose (transporting ballots).

"We have given a firm instruction that vehicles that transport ballots must be properly secured and must have features that enable that this kind of thing doesn't happen again," said Tlakula.

South Africa's fifth national and provincial elections will be held on May 7.

Tlakula said everything was in place at the country's 22,263 voting stations, which would welcome the anticipated 25.39 million registered voters.

Sapa