National
Schoolgirl hair drama spills over to Bloemfontein school
─── EARL COETZEE 14:00 Tue, 30 Aug 2016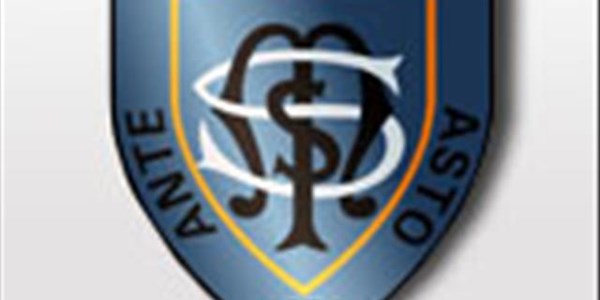 Bloemfontein - Saint Michael's School for Girls (SMS) in Bloemfontein could not have chosen a worse week to administer a "neatness test" on learners of their school.
Learners at Pretoria Girls High School have put the "policing" of black learners' hair on the national and social media agenda, and the furore which it has generated has now spilled over to this elite girls school in Bloemfontein. This comes after the school had one of its "neatness tests", which involves pulling a swimming cap over learners' heads, to see if it fits.
The argument centres around the idea that black girls are not allowed to wear their hair in its natural state, as large afros are considered untidy, or unprofessional. White girls, in contrast, are allowed to grow their hair as long as possible. Traditionally "black" hairstyles such as braids or dreadlocks are also not allowed at certain schools. This means aside from keeping their hair short, black learners' only other option is chemical treatments such as relaxing, if they want to avoid falling foul of the rules.
At SMS, learners whose hair do not fit under the swim cap are deemed to be in violation of a clause in the school's code of conduct, which regulates the appearance of learners.
Emboldened by the actions of the Pretoria Girls High School, the learners at SMS this morning decided to stage a protest of their own and picketed outside the school. Their refusal to attend classes and outcries from some parents prompted intervention by the Free State Education department.
A concerned parent, Ike Moroe, posted pictures of the testing on Facebook, referring to it as an "idiotic practice".
He was among parents who joined their children in picketing this morning.
Girls line up for the swimming cap test
Photo: Ike Moroe - Facebook
According to the department's Howard Ndaba, these rules have been part of the school's disciplinary code for at least 20 years, and according to learners at the school this specific clause applies only to black learners, and none of the white girls had the swimming cap test administered.
"They put the swimming cap on their hair, and if the swimming cap does not fit your head, it means your hair does not meet the requirement standards of the school. so you'll be required to cut your hair or do something with your hair," Ndaba said to OFM News.
"We have recommended to the School Governing Body (SGB) that they should put this clause in abeyance for now, and if possible to review that clause. Also we have agreed with school management that maybe this clause has some unintended consequences."
Ndaba says the department is investigating claims that only black learners were tested. They have already engaged the SGB, who have called a meeting with parents tomorrow in order to decide on the amendment of the rules. The department will monitor these engagements.
The chairperson of Saint Michael's governing body, Mr Brian Sweetlove, says the school may have misjudged the timing of the testing, considering the current uproar regarding hair. He says that while the school allows the girls plenty of freedom regarding the length and thickness of braids and hair, they deem certain restrictions necessary.
He denies that race plays an issue in the testing or regulations, and said: "The test is, does the hair fit into a swimming cap, and does the hair accommodate the wearing of a basher (hat). It doesn't matter how long it is. It doesn't matter how thick it is and it doesn't matter about the style. This is not a white or black issue. This is about the amount of hair that can fit into a swimming cap."
This story has been updated to include comment from Saint Michael's School's governing body.