News
Titan Global Wheel and Goodyear Agricultural go 'off the road' to Grain SA's Nampo Harvest Day
─── 08:56 Tue, 10 May 2022
Sponsored
08:56 Tue, 10 May 2022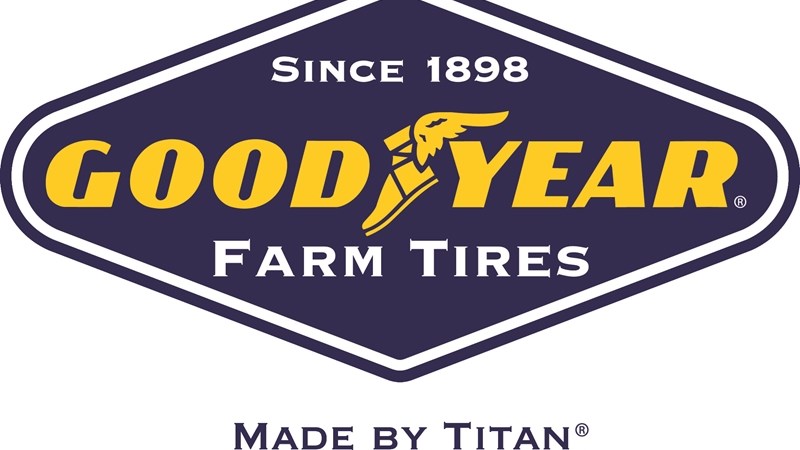 At this year's Grain SA Nampo Harvest Day , Titan Global Wheel will demonstrate an exciting range of Goodyear Agricultural tyres for farmers that reduce both ground pressure and tyre maintenance.

Having reintroduced the Goodyear Agricultural brand into South Africa, Titan Global Wheel is gearing up to showcase a new range of tyres from the supplier, designed to make life easier for those in the agricultural sector.
According to the company's MD, Theo von Bardeleben, Titan Global Wheel will have a stand at Grain SA's Nampo Harvest Day, which takes place in Bothaville in the Free State, from 16 to 20 May.
"Visitors will be able to view Goodyear's new range of Low Side Wall - or LSW - tyres. Broader than most, these tyres are designed to deliver low ground pressure, ensuring that tractors and combine harvesters do not create deep channels or furrows in the soil," he says.
"From a Goodyear Agricultural perspective, the LSW range is a first of its kind, using patented technology to deliver these broad new tyres. Essentially, one LSW tyre with its rim can take the place of two standard tyres and rims. Not only is this more cost effective for the farmer, but it halves the amount of maintenance required, should a wheel have to be changed, for example."
"If we look more deeply into the exact benefits the LSW range offers, the compact side walls of the tyres help to reduce swaying and movement, as well as limit the damage caused to crops when harvesting. At the other end of the spectrum, when it is planting season, these tyres can carry the same weight at up to 40% lower inflation pressure, which is ideal for reducing soil compaction during this period."
"Of course, while these tyres have been designed with the agricultural sector in mind, there are many other industries in South Africa that would find the Titan Tyre range beneficial. We can see enormous potential in other critical local sectors, most notably the mining and construction fields," explains von Bardeleben.
He further indicates that Titan Global Wheel will have Goodyear Agricultural offerings on show at Grain SA's Nampo Harvest Day and invites customers to visit their stand at G7F, to discuss these products and benefits. He also notes that the company will also have a range of rims for the farming sector on display, along with experts to discuss everything from rim-related solutions to tyre-rim combinations.
"We are looking forward to Grain SA's Nampo Harvest Day and to seeing current and prospective customers at our stand. Apart from our new range of Goodyear tyres and the promotional opportunities around these, we will also have various specials available at the event and will run a daily competition giving away a series of prizes."
"We are extremely excited to bring this new range of products to our customers, as we understand the positive and potential impact these tyres have on the agricultural sector moving forward," concludes von Bardeleben.
Follow and like them here:
At Lunch's Cyril Viljoen spoke to Titan Global Wheel's MD, Theo von Bardeleben, to find out more about their Grain SA's Nampo Harvest Day offering. Listen here: