Other News
Bloem swimming world champ shocks with retirement
─── MORGAN PIEK 06:54 Wed, 16 Dec 2020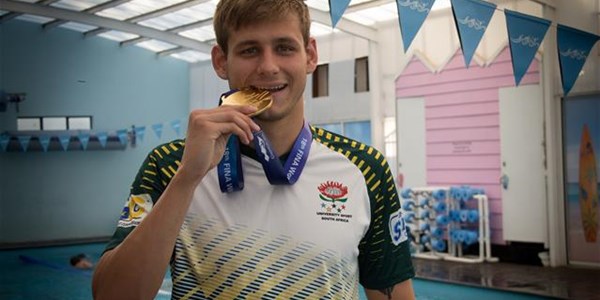 The swimming world champion from Bloemfontein, Zane Waddell, has officially called time on his promising career.
The 22-year-old Waddell shot to international stardom last year when he won the 50m backstroke gold medal at the FINA World Aquatics Championships in Gwangju, South Korea.
He was the only South African to win gold medal at the championships. A month prior he also claimed gold in the same discipline during the Summer Universiade in Naples, Italy
The University of Alabama educated Waddell told OFM Sport that his shock retirement is due to financial reasons.
"I've decided to go into retirement. It's just tough with Covid-19 and everything else happening right now.
"When I asked for funding from the national federation there was none available post the world championships in 2019.
"With the Covid-19 situation it just puts a lot of strain on business and sports federations alike and it's just tough to make ends meet when you aren't making an income from your athletic career.
"The plan is now to move on with life.
"I do have other goals outside side of swimming which I am going to try and achieve, but I am officially retired due to just a lacking of funding and companies not being in the position to provide financial assistance either."
As recently as August, Waddell, indicated that his next goal would be the 2021 Summer Olympics in Tokyo, Japan.
In May Waddell completed his degree at the University of Alabama and then already he signaled his intention of staying on in the USA.
@MorganPiek OFM Sport