Other News
Trust the process - Simmons
─── MORGAN PIEK 15:30 Wed, 15 Sep 2021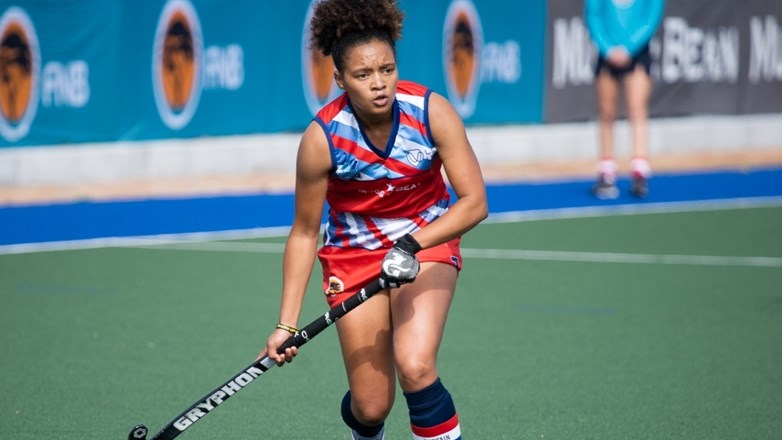 The University of the Free State Kovsies are upbeat ahead of 2021 USSA hockey tournament that will be taking place at the University of the Witwatersrand at the end of September.
The men and women's teams have been selected for the tournament, with Shindre-Lee Simmons captaining the ladies, while the men will be skippered by Gerhard van Bosch.
The coach of the women's side, Luke Makeleni, told OFM Sport that he is happy with the balance of his squad and feels it is one of the best teams he has had to work with at Kovsies.
"We've picked a side that is really balanced in terms of age and tournaments. We've got a couple of players that will be playing in their third or fourth USSA tournaments. There is experience in Shindre-Lee Simmons, Antonet Louw, Casey-Jean Botha, Chanré Hartel and Anke Badenhorst and then some of the new players include Sare Loubscher and Chemelda Ontong, who are both part of the SA U21 setup.
"We're looking to do very well and this is one of my best sides I have had in my four years at Kovsies. It's time to knuckle down for the last week and make sure that no one tests positive."
Simmons, who is doing her honours and is also a writer for OFM, told OFM Sport that they trust the process and are excited to be able to play.
"A quote that has been cemented in my journey to the captaincy of the team ahead of the USSA is, 'trust the process'. It kind of covers everything it took to establish the programme for the year, to trust our abilities and the programme, which we hope will lead to the successful outcome we wish to achieve.
"Speaking on behalf of the team, we are absolutely ecstatic to be playing. It feels as if we have been starved of the game, so we are very excited about this year's USSA.
"We are taking all precautionary measures we can and are just grateful for the opportunity that we have been given to represent Kovsies, the Kovsies family, and the brand."
The men's team in their turn will be coached by Braam van Wyk.
The 2021 USSA hockey tournament will be played at Wits from 23 to 27 September.
Kovsies Women - Tshepang Mosikidi, Charné Hartel, Antonet Louw, Anke Badenhorst, Chemelda Ontong, Lehandre Visser, Helaine Louw, Shindre-Lee Simmons (captain), Andrea Bakkes, Bontle Thinyane, Simone Gouws, Taryn Saunderson, Casey-Jean Botha, Melissa Ackeer, Thatohatsi Moetetsane, Atlegang Koka, Savannah Hartley.
Kovsies Men - Devon van Niekerk, Karabo Phutsisi, Heinko Hansen, Raymond de Villiers, Gerhard van Bosch (captain), Trevor Raubenheimer, Hann-Ru van Wyk, Lwazi Sogiba, Thamsanga Mdubeki, Steffan Viljoen, Anton Vermeulen, Elrich Jacobs, Willie Pretorius, JG van Staden, Kian Parsotam, Luciano Ortell, Erwin van Deventer.
@MorganPiek OFM Sport