Other News
Cape Town to host National Netball Championship
─── 15:12 Wed, 24 Nov 2021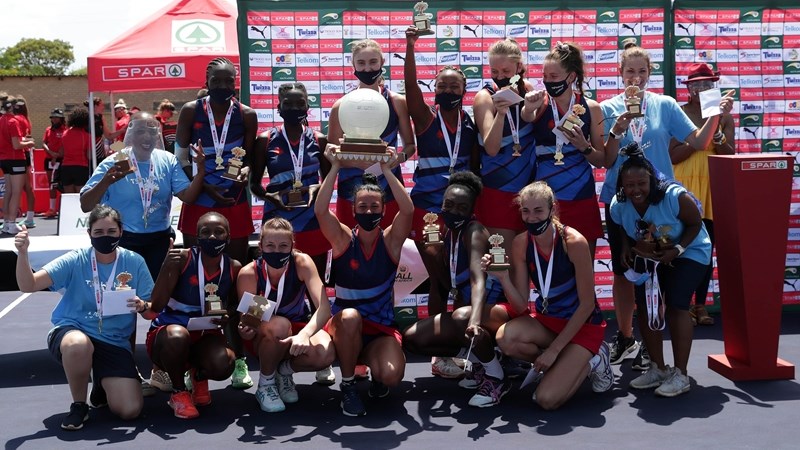 Cape Town, host city for the 2023 Netball World Cup, will be the venue for the annual Spar National Netball Championships from Monday December 6 to Saturday December 11.
The Senior and Under-21 championships will run concurrently, with more than a thousand participants.
This tournament will be played on a district basis, which provides more opportunities than the provincial system. A total number of 95 teams have confirmed entry, with 54 competing in the senior tournament and the balance of 41 at Under-21 level.
The national championships are usually played during Women's month, in August, but had to be postponed this year because South Africa was in the throes of the third wave of the Covid-19 virus, and was under Level Three restrictions at the time.
NSA Vice President and Tournament Director, Mami Diale, said there would be strict adherence to Covid-19 protocols during the tournament.
"A limited number of spectators will be allowed, but they will have to produce their Covid-19 vaccination certificates before they are allowed in," said Diale.
"The number of spectators will be strictly controlled to ensure that they do not exceed the numbers permitted by the Government."
Matches will be played at Hoerskool DF Malan in Bellville, which has exceptionally good facilities, with more than seven netball courts.
"We are so pleased that the 2021 SPAR National Championships are being held in Cape Town," said SPAR Marketing Director Mike Prentice.
"It has once again been a difficult year for everyone, but with the Netball World Cup taking place in less than two years, it is important that we are able to see what talent is available in South Africa," said Prentice.
"We look forward to fierce competition at all levels, but we also know that matches will be played in a good spirit."
Defending champions in both the Senior and Under-21 Championships are Tshwane Senior and Tshwane U21.