Other News
Simmons scores maiden international goal
─── MORGAN PIEK 08:02 Fri, 21 Jan 2022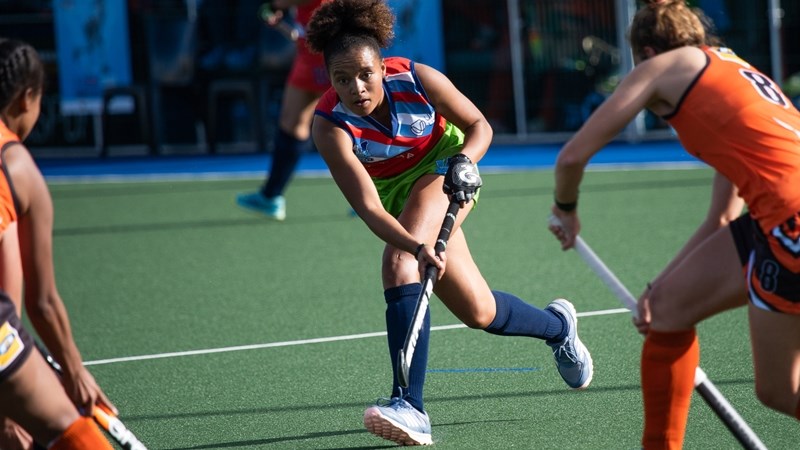 The South African women's hockey team round off their preparations for the African Cup of Nations in Ghana with a convincing drubbing of Uganda.
In what was their first group game of the tournament in Accra, the Proteas made light work of beating the team from East Africa 10-0 to remain unbeaten.
The win means that South Africa remains unbeaten ahead of Friday's knockout match, and more importantly, they are yet to concede a goal, although Uganda did come close to scoring.
Tarryn Lombard led the charge for South Africa by scoring four goals.
The seasoned Lilian du Plessis scored a brace of goal for South Africa, while Tegan Fourie, Shindre-Lee Simmons, Quanita Bobbs and Bernadette Coston also got themselves on the score sheet.
Simmons, who works for OFM and made her international debut for South Africa during the 3-0 win over Zimbabwe, recorded her maiden goal in international hockey.
South Africa will now face Kenya on Friday evening in the semi-finals, while the second semi will be contested between the hosts, Ghana and Zimbabwe.
Proteas coach, Inky Zondi, is happy with his team's performance ahead of the last matches.
"We played very well today and nice to score some goals. Uganda plays with tremendous spirit and it's a really great addition to the tournament to have them here. From here we focus on the semi-final tomorrow."
South Africa's semi-final at the Theodosia Okoh Hockey Stadium gets underway at 17:45 on Friday.
Morgan Piek/OFM Sport