Other News
Verstappen wins inaugural Miami Grand Prix for back-to-back victories
─── MORGAN PIEK 08:18 Mon, 09 May 2022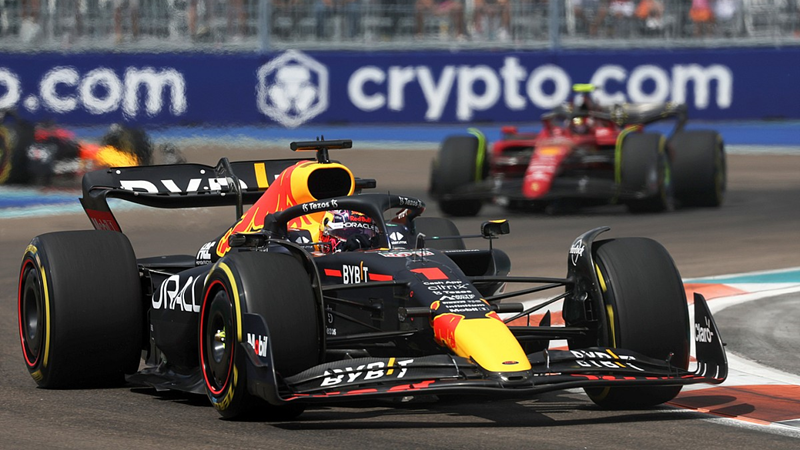 The reigning world champion, Max Verstappen, claimed back-to-back wins in Formula 1 by winning the inaugural Miami Grand Prix.
Starting third on the grid, Verstappen, quickly moved up to second before overtaking the championship leader Charles Leclerc to take the lead and hold on for the win.
A late Safety Car due to a crash by the Mclaren driver, Lando Norris, allowed Leclerc to push Verstappen hard and there were moments when the young Ferrari driver could have taken the lead.
It was especially in the straight-line speeds that Verstappen's Red Bull was far superior to Leclerc's Ferrari.
Leclerc finished in second with his Ferrari teammate, Carlos Sainz, fending off Sergio Perez for third.
Verstappen said he was happy with the pace of his car.
"Yes of course, it's a very good comeback. I didn't even do a practice start, so I didn't know what to expect in the actual start," said Verstappen.
"But we had a good launch, and I saw the opportunity to go around the outside of Carlos Sainz in Turn 1 so I tried - luckily it worked.
"Then of course I was not very happy with that Safety Car, but of course fully understandable, what happened, and you cannot be too disappointed about it because also in the past it has benefitted me in some races.
"I knew it was going to be a tough one to the end, it was quite physical out there – now the next ten laps we had to be flat-out. On a track like this it's not easy."
The next stop for the championship will be on 22 May for the Spanish GP ins Catalunya.
Morgan Piek OFM Sport