Press Office
OFM backs Cheetahs for Currie Cup 2021 Champions
─── 12:51 Fri, 25 Jun 2021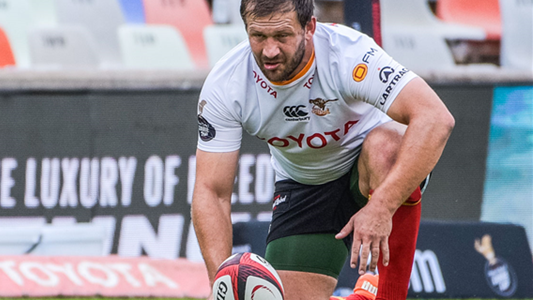 OFM, Central South Africa's media powerhouse for more than three decades, is proud to announce that the Sound of Your Life has signed up to once again be the exclusive electronic media sponsor of the Toyota Cheetahs.
The radio station, through its on-air and online platforms, will not only keep fans updated on the blow-by-blow action throughout the Carling Currie Cup season, which has just commenced, but also check in regularly with the squad to track their progress and build 'gees' amongst supporters so that although they're playing to empty stadiums, they take their home ground advantage on the road with them to the field.
According to Nick Efstathiou, CEO of Central Media Group, Cheetah rugby is the heart and soul of rugby in Central South Africa.
"Not to mention that it's everyone's second-favourite team, but our number one! We're looking forward this Currie Cup season as the media sponsor, partner, supporter and sponsor of the Cheetahs. I think the team has a fantastic opportunity to reclaim the Currie Cup. They have a great squad, great backing and great leadership. We wish the team well," concludes Efstathiou.
Says Kobus le Roux, General Manager Commercial of the Toyota Cheetahs: "The Toyota Cheetahs are proud to have taken hands yet again with the Central Media Group, and specifically OFM. A proudly Central South African company like OFM is now yet again the official media partner of the Toyota Cheetahs. The Toyota Cheetahs thank OFM and Central Media Group for their unwavering support over the years and look forward to making you proud this Currie Cup Season."
More exciting news is that for some of these fixtures, OFM will stream full, live match commentary online from veteran announcer Pieter Möller via its OFM Extra stream that can be accessed on ofm.co.za, our free mobile and desktop apps as well as iono.fm.
Read more here: https://www.ofm.co.za/event/1286/2021-carling-currie-cup
ENDS
For more info, please contact Lindiwe Mtwentula on 051 5050 900, 082 416 1665, or lindiwe@ofm.co.za.
---
OFM ondersteun Cheetahs vir Curriebeker-kampioene in 2021


OFM, Sentraal-Suid-Afrika se voorste mediaplatform vir meer as drie dekades, is trots om aan te kondig dat die Klank van Jou Lewe weer die eksklusiewe elektroniese mediaborg van die Toyota Cheetahs is.
Die radiostasie, deur middel van sy uitsaai- en aanlynplatforms, sal aanhangers nie net op hoogte hou van al die aksie gedurende die Carling Curriebekerseisoen, wat pas begin het nie, maar ook gereeld by die groep inklok om hul vordering dop te hou 'gees' onder ondersteuners te kweek sodat die span, hoewel hulle voor leë stadions speel, hul tuisveldvoordeel behou.
Volgens Nick Efstathiou, uitvoerende hoof van Central Media Group, is Cheetah-rugby die hart en siel van rugby in Sentraal-Suid-Afrika.
"Om nie daarvan te praat dat dit almal se tweede gunsteling span is nie, maar ons nommer een! Ons sien uit om hierdie Curriebekerseisoen weereens die mediaborg, vennoot, ondersteuner en borg van die Cheetahs te wees. Ek dink die span het 'n fantastiese geleentheid om weer die Curriebeker te wen. Hulle het 'n goeie groep, goeie steun en goeie leierskap. Ons wens die span sterkte toe, "sluit Efstathiou af.
Kobus le Roux, hoofbestuurder van Toyota Cheetahs, sê: "Die Toyota Cheetahs is trots dat hulle weer met die Central Media Group, en spesifiek OFM, hande gevat het. 'n Trots Sentraal-Suid-Afrikaanse maatskappy soos OFM is nou weer die amptelike mediavennoot van die Toyota Cheetahs. Die Toyota Cheetahs bedank OFM en Central Media Group vir hul onwrikbare ondersteuning deur die jare en sien daarna uit om julle trots te maak hierdie Curriebekerseisoen. "
Meer opwindende nuus is dat OFM vir sommige van hierdie wedstryde volledige, lewendige wedstrydkommentaar met die veteraan-omroeper Pieter Möller aanlyn sal uitsaai via sy OFM Extra-stroom wat verkrygbaar is op ofm.co.za, ons gratis mobiele en rekenaar toepassings sowel as iono.fm.
Lees meer hier: https://www.ofm.co.za/event/1286/2021-carling-currie-cup
EINDIG
Vir meer inligting, kontak Lindiwe Mtwentula by 051 5050 900, 082 416 1665, of lindiwe@ofm.co.za.