Rugby
Ebersohn a Cheetah again
─── MORGAN PIEK 14:47 Mon, 24 May 2021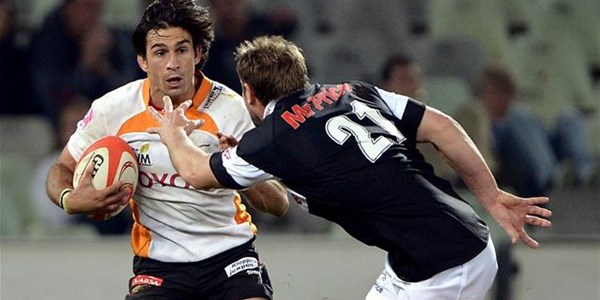 The former Toyota Cheetahs captain, Robert Ebersohn, will be returning to where it all started. The 32-year-old centre, who played for the Cheetahs from 2008 to 2013, will be returning to Bloemfontein from France.
As a Cheetah, Ebersohn, played in over 100 games for the team across all competitions, while he also played close to 100 matches for Montpellier and Castres.
The Cheetahs coach, Hawies Fourie, told OFM Sport that he is delighted to welcome Ebersohn back, who is seen as the replacement to the now-retired William Small-Smith.
"We have signed Robert Ebersohn, he is sort of in the squad to replace William Small-Smith, who had to retire due to a concussion.
"We are glad to be able to sign a quality player like Robert.
"He is still 32 years old, in good shape and playing really well in France, so we look forward to getting him back."
The Cheetahs captain, Ruan Pienaar, in his turn believes that a player like Ebersohn is exactly what the team needs.
"Robert is truly one of the Free State legends who has had a wonderful career here at the Cheetahs.
"I know coach Hawies has spoken to him and he only had good things to say.
"He is a hard-working player and a leader. It's something that I think we really need in that position along with a guy like Frans Steyn, if he is available for us.
"It's also great to see former players return and being prepared to plough back into the union.
"We are really looking forward to his return."
Ebersohn joins the Cheetahs on a contract of two years and he will be reporting for duty on 1 August. His contract will run until the end of July 2023.
@MorganPiek OFM Sport