Rugby
Dangerous Verity-Amm back for Central derby
─── MORGAN PIEK 09:06 Wed, 18 Aug 2021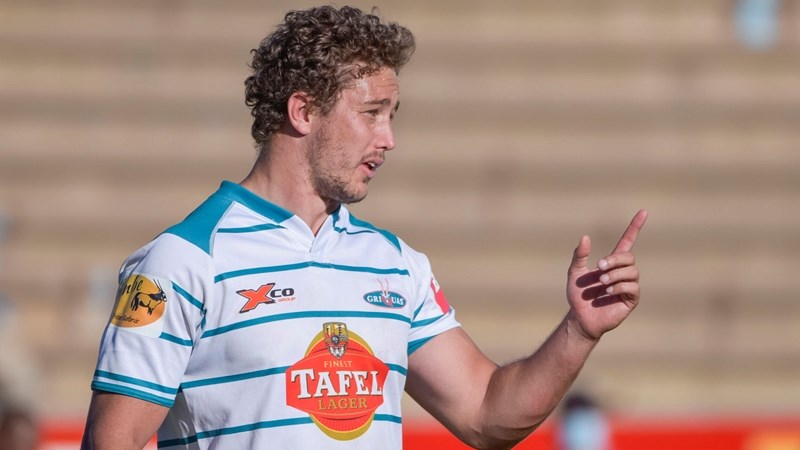 The Tafel Lager Griquas have received a major boost ahead of Wednesday afternoon's Currie Cup derby against the Toyota Cheetahs in Bloemfontein.
The winger, Eduan Keyter, has passed his concussion protocol and has been named in the starting XV.
More good news sees the exciting James Verity-Amm back from the Bulls for the remainder of the Currie Cup. Verity-Amm will start on the left-wing for the encounter.
Verity-Amm is currently contracted at the Bulls, but has returned to Kimberley on loan for the remainder of the Currie Cup.
The Cheetahs coach, Scott Mathie, told OFM Sport that he is delighted to have wingers of the calibre of Keyter and Verity-Amm.
"The derby is going to be a big one for us and we are really looking forward to playing in Bloemfontein.
It's good to have Keyter clear is concussion protocol and to have James back for the rest of the Currie Cup is also an added bonus.
"It's always good to have dangerous players on the wing but I think that the game is going to be won upfront."
Keyter, in his turn, told OFM Sport that it will be a physical and exciting game.
"I always look forward to playing in this game. There is quite a lot on the line for both teams and I can tell you that it is definitely going to be a physical and exciting match.
"I'm always thankful to be able to play and I just want to thank the Griquas medical staff for getting me ready to the match.
"It's always an honour to play in a big game like this."
Wednesday afternoon's derby at the Toyota Stadium kicks off at 16:45.
Toyota Cheetahs - 15 Clayton Blommetjies, 14 Craig Barry, 13 David Brits, 12 Siya Masuka, 11 Malcolm Jaer, 10 Reinhardt Fortuin, 9 Ruan Pienaar, 8 Aidon Davis, 7 Junior Pokomela, 6 Andisa Ntsila, 5 Jean Drosté, 4 Victor Sekekete, 3 Aranos Coetzee, 2 Marnus van der Merwe, 1 Cameron Dawson.
Replacements – 16 Chucky van der Westhuizen, 17 Alulutho Tshakweni, 18 Beertjie van Vuuren, 19 Rynier Bernardo, 20 Reinier Viljoen, 21 Mihali Mosi, 22 Tian Meyer, 23 Chris Smit.
Griquas - 15 Ashlon Davids, 14 Eduan Keyter, 13 Chris Hollis, 12 Johnathan Francke, 11 James Verity-Amm, 10 George Whitehead, 9 Stefan Ungerer, 8 Ruan Steenkamp (captain), Hanru Sirgel, 6 Gideon van der Merwe, 5 Stefan Willemse, 4 Adré Smith, 3 Erich de Jager, 2 Alandré van Rooyen, 1 Mox Mxoli.
Replacements - 16 Janco Uys, 17 Andrew Beerwinkel, 18 Andries Schutte, 19 Johan Momsen, 20 Luyolo Dapula, 21 Raegan Oranje, 22 André Swarts, 23 Ederies Arendse, 24 Andrew Kuhn, 25 Cameron Lindsay, 26 Fiela Boshoff.
@MorganPiek OFM Sport