Rugby
It's all smiles for Smiley
─── MORGAN PIEK 07:41 Tue, 21 Nov 2023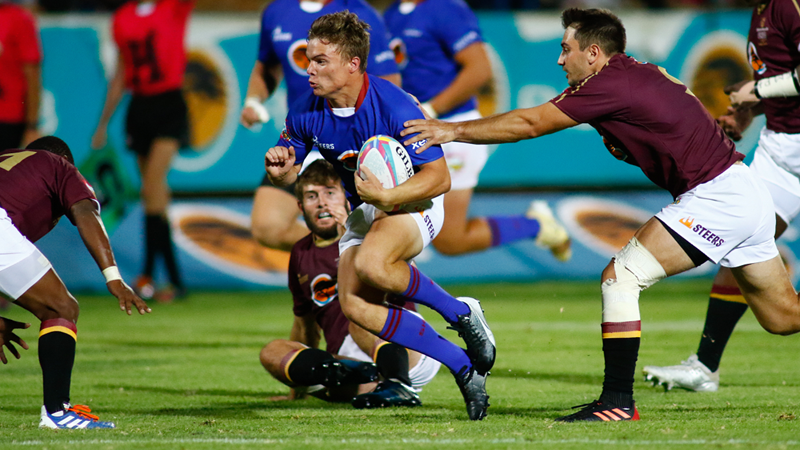 "Just to have the opportunity now, to play the game that I love is a dream come true. I just want to show everyone who Smiley is and what he can do. I've enjoyed it so far - today I was at the first practice and I enjoyed it. It was fantastic."
It was all smiles for the University of the Free State Shimlas scrumhalf, Jandré Nel, yesterday ahead of the Toyota Cheetahs second warm-up game for the European Challenge Cup.
The Cheetahs will travel to Johannesburg this week where they will fine-tune against a second-string Lions team.
Unfortunately for the Cheetahs this is the only game available for the team, as the Lions first choice players will tackle Zebre in round six of the United Rugby Championship.
The Cheetahs opening game of the EPCR Challenge Cup will be against the very same Zebre in Parma, Italy next month.
The player, also known as Smiley, was called up to the Cheetahs to help deal with their scrumhalf problem.
Raegan Oranje picked up an injury against the Griffons on Friday in the first warm-up game and he'll be out for about six weeks, while Ruben de Haas is still nursing his ACL injury. In addition, Rewan Kruger is on loan at the Ospreys in Wales. Kruger will however be back with the Cheetahs for their match against Zebre.
The Cheetahs only real option at scrumhalf at this point in time is the seasoned Ruan Pienaar, who the Cheetahs actually want to rather use as a flyhalf.
Like Pienaar and Kruger, Nel is a product of Grey College in Bloemfontein.
During the 2023 Varsity Cup, Nel was somewhat of a super-sub for the Shimlas and made a big impact whenever he came onto the field.
Nel told OFM Sport that this is a big opportunity and he is excited.
"To get the call-up today (Monday) was amazing," said the smiling Nel.
"To know that I can maybe play this weekend in the warm-up game against the Lions is amazing for me. The experience and everything is what I dream about.
"Being a professional rugby player one day is what I'm striving towards, and now it's an opportunity for me to show what I can do. Maybe it will be able to show someone that one day they can give me a professional contract.
"Just to have the opportunity now, to play the game that I love is a dream come true. I just want to show everyone who Smiley is and what he can do.
"I've enjoyed it so far - today I was at the first practice and I enjoyed it. It was a new experience, and it was fantastic. I'm going to enjoy the next few weeks and learn a lot from Ruan and everyone else."
On Saturday at 11:30 the Cheetahs will face a Lions XV at Ellis Park in Johannesburg.
Morgan Piek OFM Sport