SA
Oh, ship! Greek shipwreck drifts ashore in Cape Town
─── 14:51 Fri, 21 Jan 2022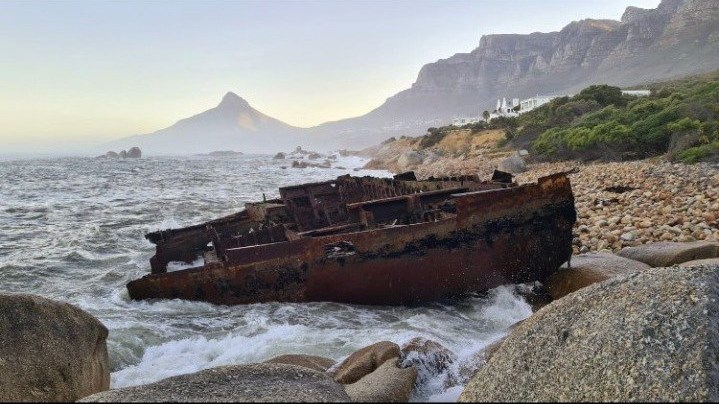 While the new year has already seen some unusual weather patterns - from intense floods across the country to over-filled reservoirs - Cape Town now has a 45-year-old shipwreck on its shores.
"A large piece of the wreck of the Greek tanker Antipolis broke off and washed ashore at the Twelve Apostles shoreline at Oudekraal in Cape Town," said coastal manager Gregg Oelsofse on Friday.
Oelsofse says although it is a sudden discovery, the wreck is unstable due to the tides in the area.
"It's a large wreck, very old with rusty sharp edges, and washed up to a rocky shoreline, and because of that it remains unstable so it's rocking in waves and rocking the high tide."
In July 1977 the Antipolis was on tow by a ship from Greece to the breakers in Taiwan, when she lost her tow and became cast adrift and then wrecked.
Antipolis has been sitting on the ocean bed for 45 years and was a popular shore dive for both locals and tourists.
"This happened as a result of unusual increased wave and wind activity after the full moon two days ago," says Oelsofse
He added that the public is urged to not approach the wreck.
"Because it's old and rusty we ask the public to please stay away, as it poses a risk to safety."
Jacaranda News