Soccer
I felt targeted - Williams
─── MORGAN PIEK 15:00 Thu, 18 Nov 2021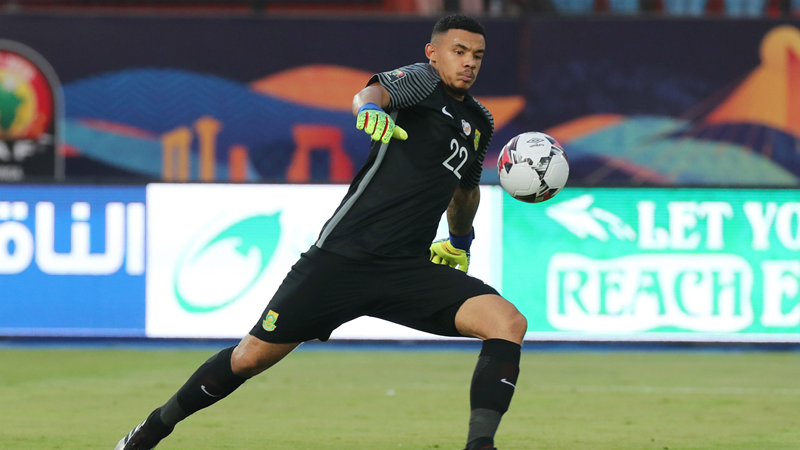 The Bafana Bafana captain, Ronwen Williams, has opened up about the victimisation by the Senegalese referee who officiated Sunday's FIFA World Cup qualifier against Ghana in Cape Coast.
On Wednesday, SAFA as was the Bafana coach, Hugo Broos, and several players addressed the media regarding the game which led to South Africa being eliminated from the qualifiers.
Williams detailed how the referee Maguette Ndiaye treated him and his players before and during the game.
"The referee came to me in the tunnel before the match and said that he would book me for time-wasting.
"Going into the game I knew in the back of my mind that I'm a target.
"Throughout the qualifiers, the ball boys didn't have the ball in their hands. The balls were on cones but in this specific game, the ball boys had the balls in their hands which was unheard of in these qualifiers.
"Whenever the ball would go out, they would throw it back quickly but the moment they [Ghana] scored the ball boys disappeared as you can imagine, and it took long for the balls to get back.
"I wanted to speak to the referee and tell him that some of the balls were soft, but he didn't want to hear anything about it and said he will rather book me for time-wasting.
"It was a bit of a challenge. In the second half, the ball boys practically vanished and if you can watch the game again you will see me running looking for balls but couldn't get the balls and that is where the referee should have stamped his authority.
"At half time, I went to him and asked what the problem was with our team because it feels like he is allowing the physicality of Ghana and he just told me that it is a contact sport.
"I said yes but the rules must go for both teams and he told me that I must get away because he will book me."
SAFA has confirmed that FIFA will be investigating the match and they are hoping for a replay.
Morgan Piek OFM Sport