Soccer
My job is to win games for Aston Villa - Gerrard
─── MORGAN PIEK 07:57 Tue, 10 May 2022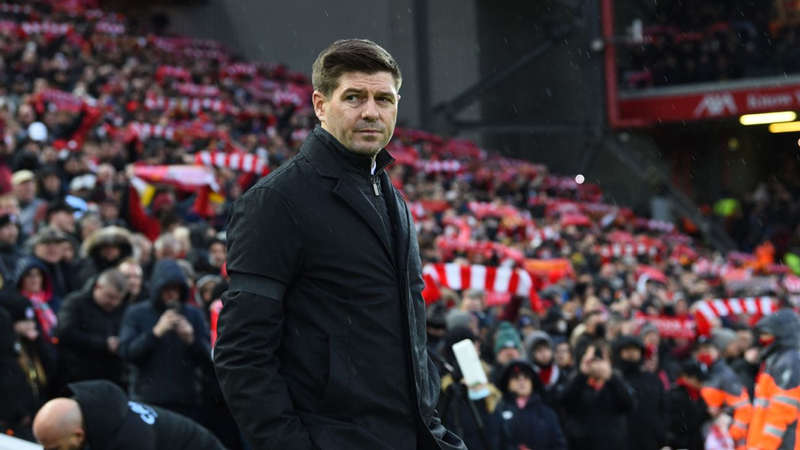 The Liverpool great and former captain, Steven Gerrard, is determined to win tonight when he leads Aston Villa against his former club.
The Reds are still chasing the English Premiership title and their job became that much harder when they dropped points on Sunday during the 1-1 draw to Tottenham Hotspur at Anfield.
This allowed the defending champions Manchester City to open a three-point gap at the top of the table.
Villa in their turn are 11th in the standings but can move ahead of Crystal Palace this evening.
While the Villa coach Gerrard played over 500 games for Liverpool, he said they are not there to do his former club any favours.
"My job is to win games for Aston Villa. In terms of Liverpool, the season is over 38 games and they play against Villa twice, so if you want the headlines that says 'Steven Gerrard says he's going to stop Liverpool' I'm not going there for you unfortunately.
"The title race is a little bit more difficult for Liverpool. They went into the Tottenham game to try and win it but I was still emotional from my own game at Burnley. The way the fixtures have fallen we can have a say in the title race, that's how it is.
"We are aware of the challenge, you either fear that or you try to take it on and find situations where you can have your moments in the game.
"It's exciting, I'm looking forward to it, big games of football are what it's all about."
Tonight's game at Villa Park kicks off at 21:00.
Morgan Piek/OFM Sport