Tennis
Murray sweating over his fitness ahead of Wimbledon
─── MORGAN PIEK 07:59 Tue, 21 Jun 2022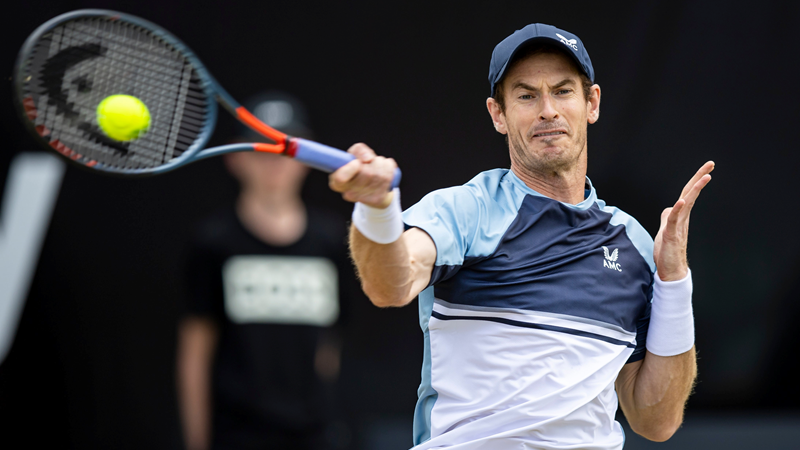 The two-time champion, Andy Murray, is the last big name in a race for time ahead of the 2022 edition of Wimbledon in London.
Murray, who won the grass court Grand Slam in 2013 and 2016, is recovering from an abdominal injury he sustained during the final of the Boss Open in Stuttgart when he lost to Matteo Berrettini.
The injury forced the Scottish player to withdraw from this week's Queens tournament which is a traditional tournament in preparation for Wimbledon.
The two-time Olympic champion, Murray, said that he is still training to compete at SW19, however, he is somewhat limited as there are certain shots that he is still unable to play, and this is frustrating.
"The positives are I've been able to practise but there are certain shots I've not been able to practise, so that has obviously disrupted my preparations. The injury is healing but still not perfect.
"I've been practising for the past three or four days and have been practising well. But unfortunately, in matches you can't just not hit certain shots. In the next couple of days hopefully I'll get the chance to test that and hopefully it will be fine.
"Going into Wimbledon last year, I'd gone in with hardly any proper practice at all, hadn't really played much in the build-up to it and the fact I got through a few matches was a great effort considering what I was able to do in the build-up.
"I was in a good position against Berrettini as well before the issues, so that for me is the biggest thing.
"I practised really well the last few months and worked on a lot of things with my team. I'm in a good place tennis-wise. Physically I do feel good overall, I just unfortunately got this slight injury, which is frustrating."
Wimbledon will get underway on Monday 27 June.