The Good Morning Breakfast
Marciel Hopkins - "Boere het hul finale keuses gemaak."
─── 08:25 Wed, 07 Apr 2021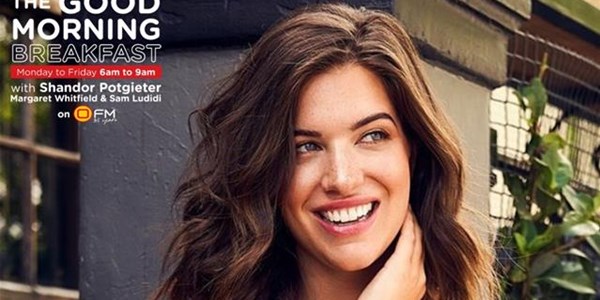 Seisoen 13 van 'Boer Soek 'n Vrou' kom amper tot 'n einde en die boere het hul finale besluite gemaak. Die Aanbieder, Marciel Hopkins, en Boer Richann het saam gekuier op Good Morning Breakfast.
Die gewilde TV reeks Boer Soek 'n Vrou gee boere die geleentheid om ander enkellopendes te ontmoet, Die boere vir die program word uit honderde aansoeke gekies en dan aan die publiek bekendgestel. Enkellopendes kry dan die kans om 'n romantiese liefdesbrief vir die boer van hul keuse te stuur. Gebasseer op die briewe wat die boere ontvang, kies hulle 10 potensiële lewensmaats wat hulle graag beter wil leer ken op die program.
Daar is geen prysgeld of troue te wen op Boer Soek 'n Vrou nie. Die program skep slegs 'n geleentheid vir boere om ander enkellopendes te ontmoet waaruit moontlike vriendskappe of romanse kan ontstaan.

Richann, een van die boere, van Vredefort deel meer oor sy romanse met Rene.
Marcille Hopkins, Boer Soek 'n Vrou "Boere het hulle finale liefdes keuses gemaak.":