The Good Morning Breakfast
What you should know about kidney health
─── 07:30 Thu, 25 Nov 2021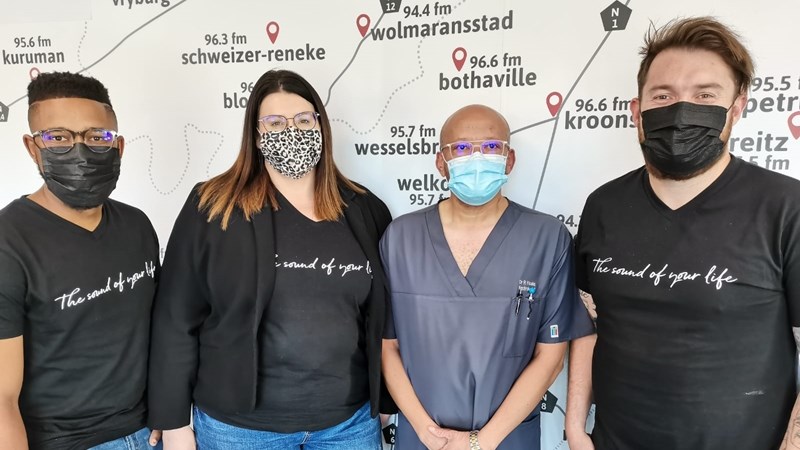 Did you know one out of ten adults, globally, are currently living with diabetes?
And, that Diabetes Mellitus has become the leading cause of chronic kidney disease worldwide. Then there have also been reports that some patients diagnosed with Covid-19 are at risk of developing acute kidney injury.
To help us understand just crucial it is to know how healthy your kidneys are, Dr Riaan Flooks, a Nephrologist from Mediclinic Bloemfontein, and Clinical Technologist and Unit Manager Cleo Griekwa, joined the Good Morning Breakfast.
Make sure your kidneys are in good health. Stop by Mediclinic Bloemfontein's Kidney Awareness Day, 9:00 – 14:00, at Northridge Mall, on 27 November 2021 for free blood pressure and sugar tests. Qualified Mediclinic staff will be available to answer your kidney health questions.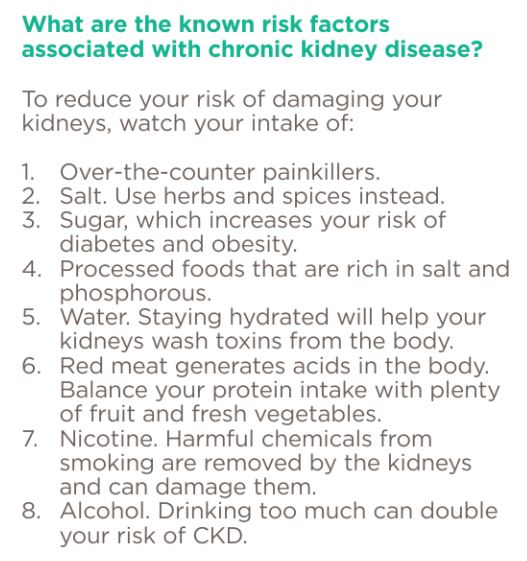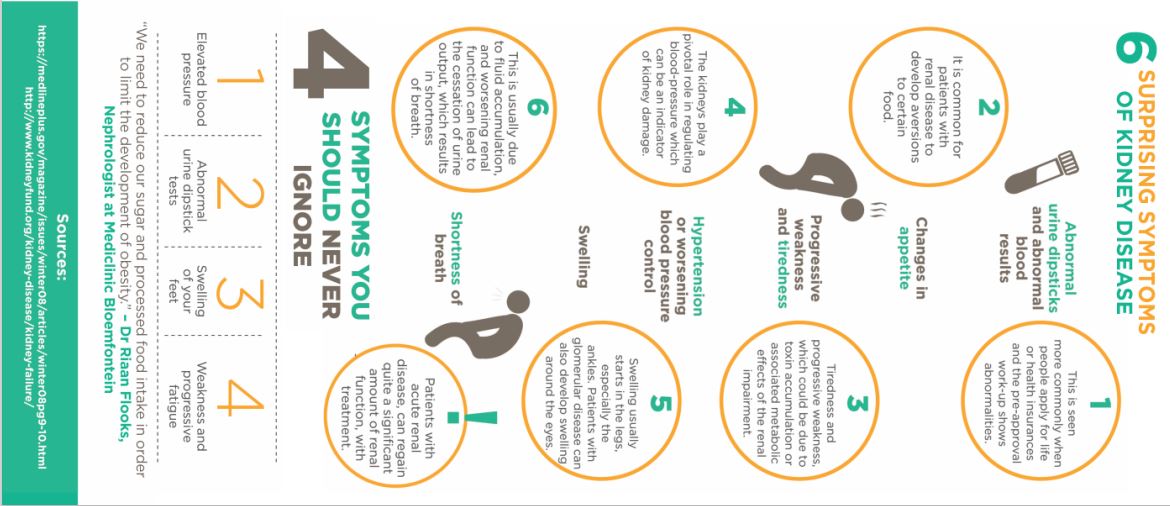 How can we prevent renal disease from occurring?
• Regular blood pressure checks, and manage your hypertension, if already diagnosed
• Diet should be low in cholesterol and sugar, and high in fiber, whole-grains, vegetables and fruits
• Regular urine dipstick testing
• Regular blood glucose checks, and manage your diabetes, if already diagnosed
• Regular exercise
• Limit salt intake
• Limit pain medication use
• Limit anxiety and stress
• Limit alcohol intake
• Drink enough water
• Don't smoke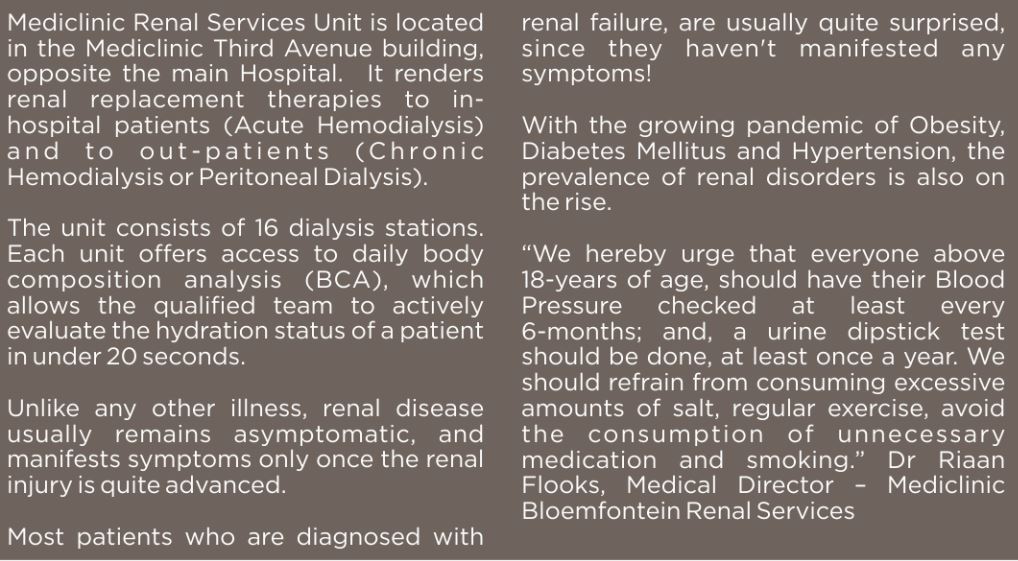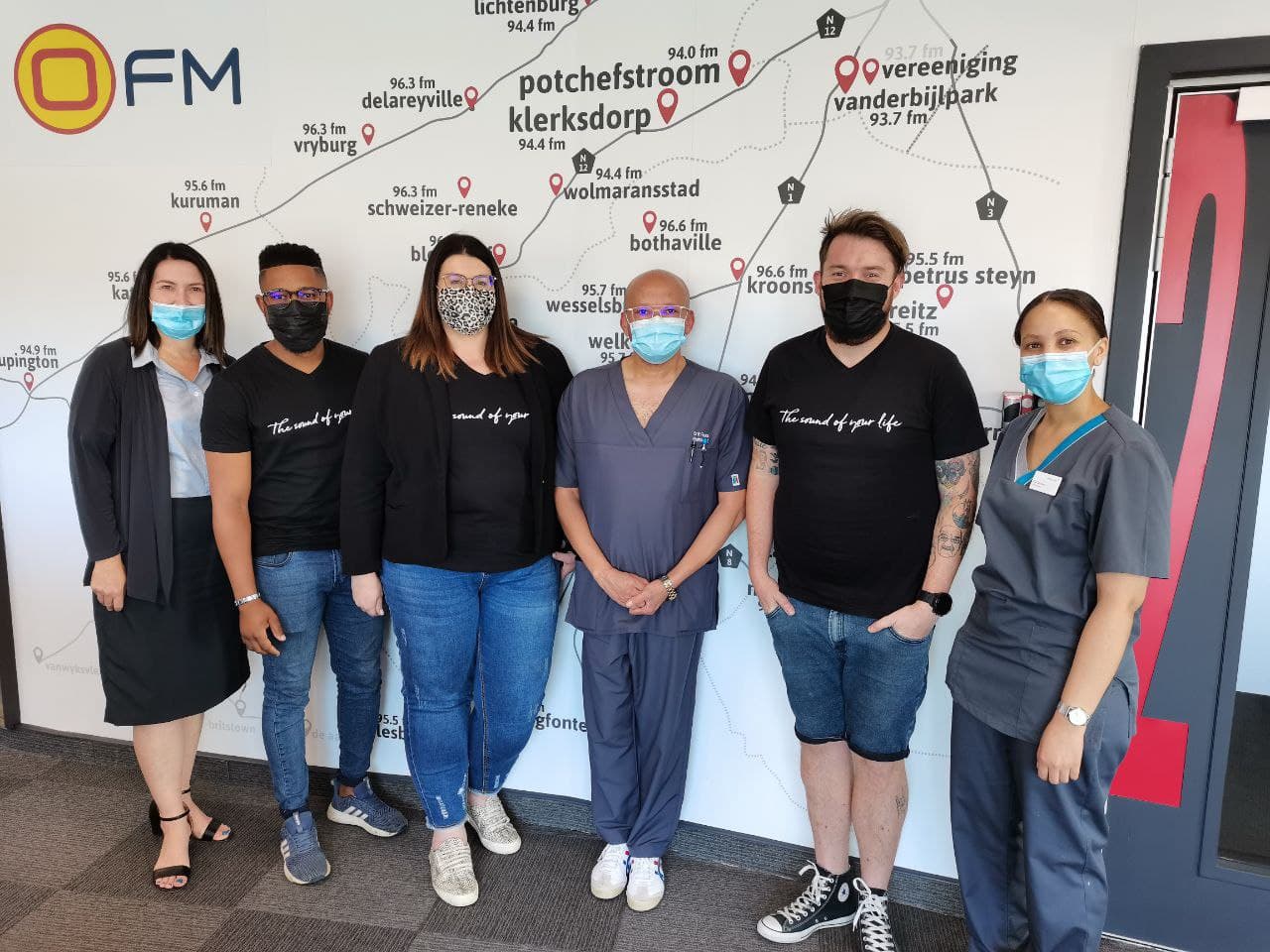 From left to right: Eloïse Calitz (Doctor Relationship Manager, Mediclinic Bloemfontein), Sam Ludidi, Margaret Whitfield, Dr Riaan Flooks (Nephrologist, Medical Director Mediclinic Bloemfontein Renal Services), Shandor Potgieter, and Cleo Griekwa (Unit Manager Mediclinic Bloemfontein Renal Services).