Agri Hour
#JohnDeereNAMPO2020 promises virtual experience of a lifetime
─── CHRISTAL-LIZE MULLER 06:17 Tue, 08 Sep 2020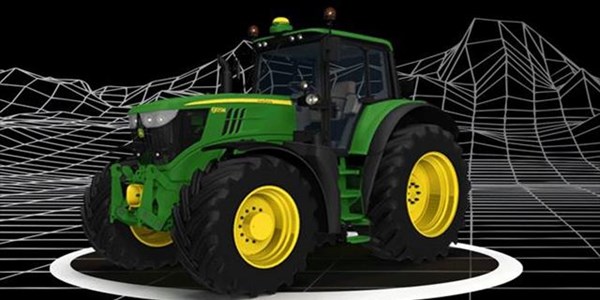 John Deere Africa, as a broader company but also on the continent itself, has always been history makers and this year is no exception, especially during the first ever Nampo Virtual Expo.
Stephan Nel, marketing manager at John Deere Africa, says besides going to a new level with a virtual stand during Nampo, John Deere Africa has already made strides this year with its Tech Terrain and various podcast campaigns launched during the strict Covid-19 lockdown regulations. He says John Deere Africa is therefore proud to be involved in making history again with Nampo. OFM News' Christal-Lize Muller spoke to him...
See PODCAST below
He says visitors to the John Deere stand at Nampo Park outside Bothaville in the Free State have always in the past enjoyed the size, scale, and "wow-factor". They will this year, however, not be disappointed in this virtual experience. Expo visitors can stand a chance to win one of five R500 Revet Store vouchers daily, plus a host of other exciting competitions, prizes, and giveaways.
There are, however, exclusive Nampo expo promotions which includes the launch of John Deere's latest project.This entails a virtual reality showroom with about 30 of the company's models which have been physically 3D scanned. He says the new showroom initiative is taking virtual reality and immersive experiences in agriculture to the next level - probably one of a few, if not the first, for the industry in Africa.
He says John Deere Africa hasinvested in a digital revamp of its showroom to show off its equipment to farmers who can't get to their local dealership, but who want to walk around the equipment, albeit virtually. This was planned ahead, especially in anticipation of possible constraints that might be caused by the Covid-19 pandemic.
This entails a 3D Revet store where the aisles can be browsed as if a person is in an actual shop. They can then click and buy. The site will also have games, competitions, and other interactive pages to ensure there is something exciting and entertaining for all ages.
He encourages people to head to the John Deere Africa Facebook page where competitions are already live, and daily programmes will be posted. People can also enter John Deere's Facebook competition to win a R500 Revet merchandise voucher. All that needs to be done is to comment on the "win" post by sharing their favorite John Deere story or experience and include the hashtag OFM.
People can register via the Nampo Virtual website which is active.
OFM News