Agri Hour
Various agricultural programmes to be implemented in FS
─── ELSABÉ RICHARD 05:00 Tue, 23 Mar 2021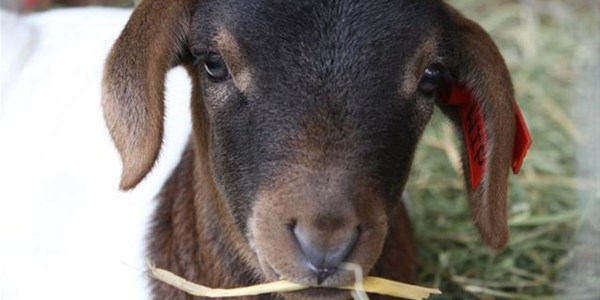 The Department of Agriculture in the Free State is this year planning to implement 25 agricultural projects and programmes in the different districts of the province.
The department's MEC, William Bulwane, made this known during his department's 2021/22 Budget Vote.
See PODCAST below
The provincial agriculture department plans to, in line with the District Development Model, implement the following projects and programmes:
Xhariep: six red meat projects as well as one aquaculture project;
Mangaung Metro: one vegetable project and two pasture projects;
Lejweleputswa: three maize production projects, one sunflower production project, four red meat projects, one poultry project and one piggery project,
Thabo Mofutsanyana: one poultry project, four meat projects, two sunflower production projects and one maize production project; and
Fezile Dabi: six maize production projects, with all amounting to R95,692 million from the Comprehensive Agricultural Support Programme (CASP) and the Ilima/Letsema programme.
Moreover, Bulwane stated that the "Commonage Development Programme of the department remains key and fundamental for our aspiring farmers to graduate from commonages to Land Reform farms and for the financial year 2021/22 we have identified nine commonages and we will support them with R16,400 million."
Furthermore, during the provincial budget vote by Finance MEC, Gadija Brown, she announced that the agriculture department will be receiving an amount of R783,067 million for the 2021/22 financial year.
Bulwane added that R185,646 million have been allocated for the Comprehensive Agricultural Support Programme (CASP), R71,601 million for the Ilima/Letsema programme, R8,366 million for the LandCare programme, while R2,088 million was assigned to the Expanded Public Works Programme (EPWP).
Also, the baselines for both the CASP and Ilima/Letsema programmes have been restored and have both increased by 5% when compared to the 2020/21 financial year.
Budget allocation per programme

2021/22

(R'000)





Administration

171 897

Sustainable resource management

63 012

Farmer support and development

350 285

Veterinary services

70 068

Technology, research and development services

70 391

Agricultural economics

13 667

Structured agricultural training

33 982

Rural development

8 765





Total of programmes

783 067

OFM News