Agri Hour
Hier is van jou hoof-landboustories op OFM
─── ELSABÉ RICHARD 05:00 Fri, 02 Apr 2021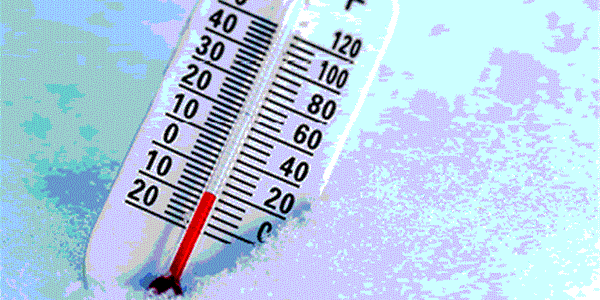 Ons kyk nou na jou week in die landboubedryf. OFM-nuus se Elsabé Richard lig nou die hoofstories op OFM vandeesweek uit...
Sien onderstaande PODCAST
Swak koue fronte kan in die komende weke oor die Suidwes- en Suid-Kaap begin voorkom en koeler lug oor die suidelike binneland laat beweeg. Johan van den Berg, onafhanklike landbouweerkundige, sê 'n frontale stelsel kan rondom 15 April neerslae van tot 10 mm oor veral die suidelike kusgedeeltes van die winterreënvalgebied tot gevolg hê. Die eerste werklike goeie winterreënval kan verwag word in die eerste week van Mei. Landbou.com verduidelik verder dat die kans vir baie koue toestande met swaar ryp voor einde April en die eerste week van Mei swak is. Van den Berg sê minimum temperature gaan onder 10°C begin inbeweeg, maar nie onder 5°C voor ten minste die middel tot einde van April nie. Wat reënvalvooruitsigte oor die res van die land betref, is enkele buie moontlik oor die sentrale dele, wat strek vanaf Namibië in die noordweste en suidooswaarts oor die Kalahari, Noordwes, die Vrystaat en ooswaarts.
The recent rain did not only have a negative effect on farm infrastructure and roads but also crops such as tomatoes. According to Clive Garrett, marketing manager of ZZ2, consumers can expect shortages for the next week or two. Garrett shares that the lack of tomatoes and other vegetables have resulted in price increases. He says that the price of tomatoes is mainly determined by the national fresh produce markets and prices are made based on supply and demand and because we're experiencing tomato shortages, prices have increased. Garrett further explains that excess rain in January and February in areas producing tomatoes and other leafy vegetables, damaged plants and also contributed to an infestation of insects as well as resulted in people not being able to enter their fields to pick and plant tomatoes. Other reports of vegetables that is experiencing a shortage include cabbage, broccoli and carrots.
Twee mans het Donderdag 1 April 2200km in 'n kajak begin roei om geld in te samel vir onder meer droogtehulp. Een van die roeiers, Edward-John Hill, ook bekend as Bean, sê hulle roei vanaf Lesotho tot in Namibië via die Oranjerivier vir liefdadigheid - sowat 50 dae lank. Hill deel dat hulle hierdie uitdaging in samewerking met Chris van Beljon se Bring Hoop-projek aanpak en hulle dra ook die rit op aan die 19-jarige Klarissa Joubert wat haar lewe in Januarie vanjaar in die Oranjerivier verloor het. Hill sê die meeste voorbereiding was sielkundig, sowel as op Google Earth.
EN
The South African Crop Estimates Committee (CEC) mildly lifted its forecast for 2020/21's summer grain and oilseeds production from the previous month by 1% to 18,7 million tonnes. According to Wandile Sihlobo, Chief Economist at the Agricultural Business Chamber, Agbiz, the upward adjustments were on maize, soybeans and sorghum, whereas sunflower seed, dry beans and groundnut production estimates were revised. He adds that the 2020/21 maize, soybean and sunflower seed harvests are forecast at 15,9 million tonnes, 1,9 million tonnes, and 712 940 tonnes respectively. Sihlobo further adds that the maize production estimate is slightly below the estimated 16,7 million tonnes, and the Bureau for Food and Agricultural Policy's estimated 17,0 million tonnes.
OFM-nuus