Agri Hour
Wenke vir klasstandaarde vir merinowol
─── ELSABÉ RICHARD 05:00 Fri, 09 Apr 2021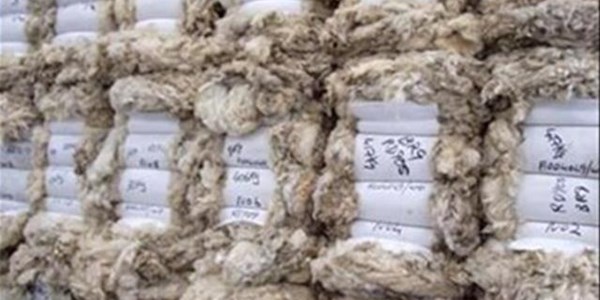 Heinrich Victor, bestuurder van spesiale dienste by OVK, deel hierdie week wenke vir klasstandaarde vir marinowol.
Sien onderstaande PODCAST
Victor definieer marnowol as witwol wat van nature vry is van steekhaarvesels en hare en 'n veseldikte van nie meer as 27 mikron het nie, en wat al die die kenmerkende eienskappe van wol van die merinoskaap vertoon.
Wol wat gewoonlik van 'n skaap afgeskeer word sluit in loks, penswol en afrandsels, vagstukke, rugwol en vagwol.
Victor deel in vandag se insetsel wenke vir vagwol aangesien dit die duurste wol is wat van die skaap afgeskeer word.
Hy sê vagwol is die deel van die vag wat oorbly nadat alle afwykende dele soos lox, pense en stukkies, vagstukke en rugwol verwyder is.
Daarmee saam sê hy met die klassering van deeglike afgerande vagwol, word ses fisiese woleienskappe in ag geneem, waarvan elk 'n rol by die vasstelling van die prys speel, naamlik treksterkte, lengte, fynheid, kwaliteit, kondisie en voorkoms.
Wat treksterkte betref sê Victor is dit die weerstand wat individuele wolvesels in die wolstapel bied teen spanning, wrywing en slytasie. Hy verduidelik verder dat treksterkte gegradeer word gedurende die vetwolstadium as gesonde stapels, tengerige stapels en breekstapels. Wol wat 'n breek veroorsaak word ook as TDR gemerk. Victor sê lotte met 'n vesel lengte van 50mm en langer word as Newtons per Kilotex (N/Ktex) aangedui.
Hy sê hierdie meting verteenwoordig die krag in Newtons om 'n stapel van 1 Kilotex in dikte te breek.
Wol met 'n gemiddelde waarde van laer as 25 N/Ktex is toenemend tenger. Dit beteken dat die wol 'n lae treksterkte het.
Victor voeg verder by dat wol met 'n gemiddelde waarde van 25 tot 30 N/Ktex gedeeltelik tenger is en dit beteken dat die wol 'n gemiddelde treksterkte het.
Wol met 'n waarde van 31 N/Ktex en hoër is toenemend gesond. Dit beteken dat die wol hoë treksterkte het. Dit, terwyl wol met 'n waarde van meer as 40 N/Ktex baie gesond is en het 'n baie hoë treksterkte.
Victor kyk volgende na fynheid en sê die term spintelling, ook bekend as mikrometer of mikron, word gebruik om die deursnit van 'n vesel te bepaal.
Hy sê verder 'n metode wat aangewend word om fynheid van die wolvag subjektief te bepaal, behels die vasstelling van die aantal kartels per 25 mm stapellengte. Hy voeg by dat fynheid hoogs gekoppel is met die hantering of aanvoeling van die wol asook met stapelgrootte (dikte) en kwaliteit van die wol. Victor sê hoe hoër die kartelfrekwensie, hoe dunner die stapel, hoe sagter die aanvoeling en hoe hoër die kwaliteit – hoe fyner is die vesels en omgekeerd.
Die volgende wolveiling vind op 14 April plaas.
OFM-nuus