Agri Hour
Hier is van jou hoof landboustories op OFM
─── ELSABÉ RICHARD 05:30 Fri, 16 Apr 2021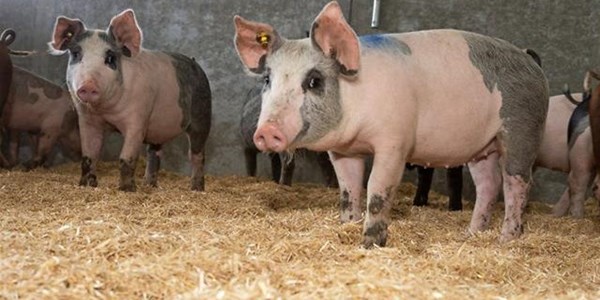 Ons kyk nou na jou week in die landboubedryf. OFM-nuus se Elsabé Richard lig nou die week se hoofstories op OFM uit...
Sien onderstaande PODCAST
An outbreak of African Swine Fever has been confirmed in the North West. The provincial Department of Agriculture and Rural Development says an outbreak has been reported in Wilgeboom at Potchefstroom. The department says in a statement the diagnosis was confirmed from tissue samples that were collected from a post mortem that was conducted on the farm by a private veterinarian. State vet, Dr Andries Nel, tells OFM News that the outbreak started early last month and that no new outbreaks have been reported. He adds that a group of expert vets has been established to monitor the situation. Nel adds that pig farmers must practise good biosecurity methods in order to prevent an outbreak of African Swine Fever on their farm. Meanwhile, the department is maintaining quarantine at the farm as a control measure.
Die onlangse styging in brandstofpryse kan daartoe lei dat voedselpryse ook styg en die pryse van finale produkte en dienste is ook in gedrang. Dit is volgens dr. Frikkie Mare, landbou-ekonoom van die Universiteit van die Vrystaat. Volgens hom raak die vervoer van graangewasse en ander oeste problematies vir landbouers. Die versterking in die Rand kan egter oor die volgende maand, volgens Mare, effens verligting bring.
A successful apple farmer in the Fouriesburg area in the Free State has been crowned as Free State Agriculture's 25th Young Farmer of the Year. Doug Osler, who has been farming in a family business for the past 16 years, is primarily responsible for the apple enterprise and packhouse of Lone Tree Farms. The 39-year-old is a member of the Fouriesburg Agricultural Association, chairman of the Highveld Fruit Producers and serves as a director on the Hortgro Pome Producers' Council. Osler not only walks away with a cash prize from Free State Agriculture and gift vouchers from Kynoch and Brand New SA, but is automatically advanced to Toyota SA/Agri SA Young Farmer of the Year. Osler tells OFM News that he is grateful for the win.
EN
Boere wat in Mpumalanga op staatsplase boer en uitsettingsbriewe gekry het, kan dié briewe van die departement van landbou, grondherhervorming en landelike ontwikkeling ignoreer. Dít volg nadat minister Thoko Didiza, wat met die boere in Ermelo vergader het, beveel het dat alle uitsettingsbriewe wat op die boere bedien is, teruggetrek moet word. Die departement se woordvoerder, Reggie Ngcobo, het aan Landbouweekblad bevestig dat die terugtrek van die briewe nie net vir 'n sekere distrik geld nie, maar vir die hele provinsie. 'n Span van die departement se eiendomsbestuurseenheid sal vir twee weke in die provinsie wees om met boere te vergader wie se huurkontrakte nie afgehandel is nie. Die provinsie se LUR vir Landbou, Vusumuzi Shongwe, sal dan 'n week ná die eenheid se aksie met boere-organisasies vergader om nasorgondersteuning en ondersteuning vir landbou-ontwikkeling te bespreek.
OFM-nuus